MORNING BRIEF: Trump fires back at Clinton in tweets, says Comey gave her free pass
NEWYou can now listen to Fox News articles!
President Trump on Tuesday fired back at Hillary Clinton in a series of tweets after the former Democratic presidential candidate blamed FBI Director James Comey and Russian interference for ruining her chances at becoming president.
"FBI Director Comey was the best thing that ever happened to Hillary Clinton in that he gave her a free pass for many bad deeds," Trump tweeted. "The phony Trump/Russia story was an excuse used by the Democrats as justification for losing the election. Perhaps Trump just ran a great campaign?"
'TUCKER CARLSON TONIGHT' REP. GOWDY: I'M CONFIDENT IN COMEY
COMING UP: FBI Director Comey testifies at a hearing in front of the Senate Judiciary Committee called, Oversight of the FBI." WATCH LIVE AT 10 AM ET on Fox News Channel and FoxNews.com
NORTH KOREA USING NUKES AS BLACKMAIL?
North Korea's nuclear weapons development could be used as "blackmail" to influence the U.S. to abandon its ally in South Korea in order to make it easier for Pyongyang to overtake its archrival, a White House official said Tuesday.
Matt Pottinger, the Asia director on President Trump's National Security Council, said there might be some truth to the idea that North Korea wants a nuclear deterrent to protect its communist regime, but the country's robust conventional military has worked as a deterrent for decades.
COMING UP: Secretary of State Tillerson addresses Department of State employees at the State Department. WATCH LIVE AT 10:30 AM on Fox News Channel and FoxNews.com
COPS SHOT IN SUSPECTED AMBUSH
Chicago police on Wednesday questioned three persons of interest after two police officers were shot and injured in the city's South Side in what was a targeted attack.
Two guns and a vehicle were recovered in the investigation. It appears the two were shot by a high-powered weapon, Anthony Guglielmi, Chicago Police chief spokesman, said on Twitter.
'TUCKER CARLSON TONIGHT'
Mark Penn, a former pollster for Bill and Hillary Clinton, told Fox News' "Tucker Carlson Tonight" Tuesday that surveys about Donald Trump's early performance in office reveal a "polling bubble" that under-records support for the president.
"When you look at the electorate, it's pretty simple math," Penn, now chairman of the Harris Poll, told host Tucker Carlson. "94 to 96 percent of Trump voters say they're sticking with him. That would be 94-95 percent of 46 percent. About 10 percent of the people who didn't vote for him approve of him ... and realistically we are right back where we were on Election Day."
'TUCKER CARLSON TONIGHT': WHY ARE THE POLLS STILL WRONG ON TRUMP?
COMING UP ON FOX NEWS CHANNEL
8 AM ET: Secretary of Treasury Mnuchin delivers remarks at the Independent Community Bankers of America Capital Summit. Grand Hyatt Washington. Watch Fox Business for updates
11:50 AM ET: President Trump greets Palestinian Authority President Mahmoud Abbas. White House Drive. Watch live on Fox News Channel and FoxNews.com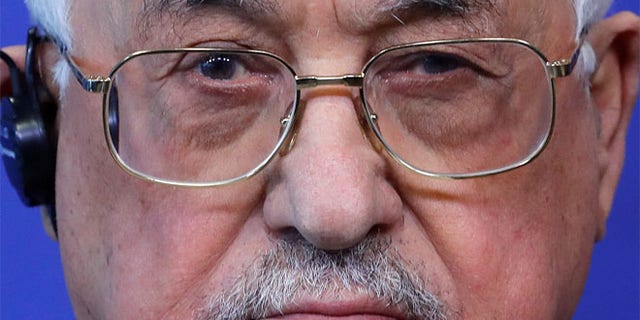 1:30 PM ET: Former President Obama delivers remarks on the Obama Foundation. South Shores Cultural Center, Chicago, IL. Watch live on Fox News Channel and FoxNews.com
2 PM ET: White House Press Secretary Spicer holds press briefing. Watch live on Fox News Channel and FoxNews.com
COMING UP ON FOX BUSINESS
8 AM ET: Mick Mulvaney, OMB director, will be on "Mornings With Maria"
9:45 AM ET: Scott Pruitt, EPA administrator, will be on "Varney & Company"