MORNING BRIEF: Top admiral calls for more interceptors in Hawaii over North Korea
A top U.S. commander in the Pacific on Wednesday said he believes Hawaii needs more missile interceptors in response to the growing threat on North Korea and Pyongyang's capability to launch a rocket.
Adm. Harry Harris told the House Armed Services Committee that Hawaii's defenses were sufficient for now, but could one day be overwhelmed in an onslaught.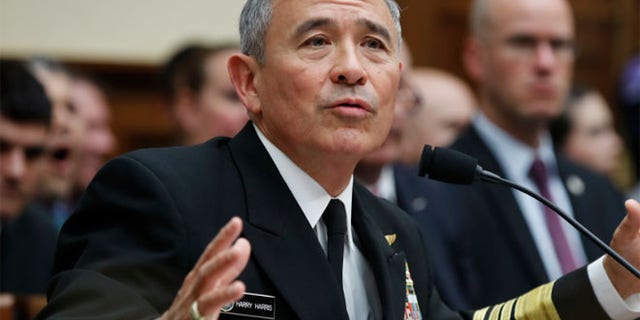 He could not comment on the precise capability of the U.S.' defenses, but he said, "I do believe that the numbers could be improved. In other words, we need more interceptors."
(WATCH HARRIS TALK ON NORTH KOREA IN FRONT OF THE HOUSE ARMED SERVICES COMMITTEE LIVE AT 9:30 AM ET ON FOXNEWS.COM)
LET'S MAKE A DEAL
President Trump and the leaders of Mexico and Canada agreed Wednesday to renegotiate the North American Free Trade Agreement (NAFTA), the White House said Wednesday night.
"it is my privilege to bring NAFTA up to date through renegotiation," Trump said in a statement.
The White House added that Trump "agreed not to terminate NAFTA at this time" and that all three leaders ""agreed to proceed swiftly, according to their required internal procedures, to enable the renegotiation" of the trade deal to "the benefit of all three countries."
'TUCKER CARLSON TONIGHT' MNUCHIN EXPLAINS TRUMP'S TAX PLAN
UNITED TRIES TO MAKE IT RIGHT
United Airlines issued a report Thursday addressing the April 9 incident where a 69-year-old passenger was dragged off a plane after refusing to give up his seat for airline crew members.
United laid out a series of changes that include increased training for employees, a $10,000 incentive for voluntarily bumped passengers on overbooked flights and a promise to reduce the amount of overbooking on flights.
'HANNITY'
Ann Coulter said universities like Berkeley, where she planned to speak before the event was canceled, are generally "radical."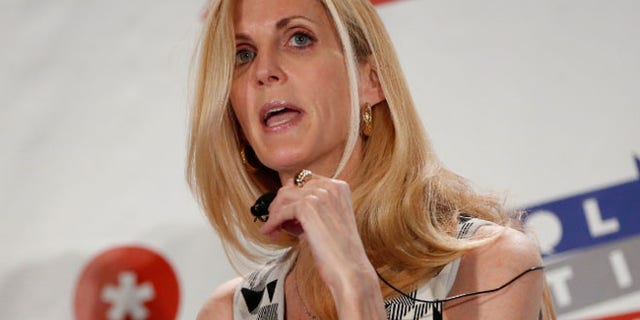 She said that progressives on campus want to "destroy and squelch" conservatives' free speech. (WATCH FULL INTERVIEW)
FOX NEWS OPINION
Andrew Napolitano writes about Hillary Clinton and the FBI
COMING UP ON FOX NEWS CHANNEL
10 AM ET: UN Security Council Meeting on the Middle East and Syria. Watch live on FoxNews.com
1 PM ET: White House Press Secretary Sean Spicer holds press conference
4:45 PM: President Trump gives remarks and signs an Executive Order on Improving Accountability and Whistleblower Protection, Department of Veterans Affairs. Watch live on Fox News Channel and FoxNews.com
COMING UP ON FOX BUSINESS
9 AM ET: Rep. Pete Roskam, R-Ill, a member of the House's tax policy subcommittee, to appear on "Varney & Company"
9:15 AM ET: Tom Price, the head of HHS, appears on "Varney & Company"
10 AM ET: Linda McMahon, the Small Business Administration chief, appears on "Varney & Company"
6 PM ET: Rep. Louie Gohmert, R-Texas, will be a guest on "Making Money with Charles Payne"