MORNING BRIEF: North Korea possibly behind global cyberattack
Cyber security researchers said Monday they may be able to link North Korea to the unprecedented global cyberattack that took more than 300,000 computers hostage in 150 countries last week.
The idea that North Korea could be behind the attack is not a reach. Both U.S. and European officials told the news agnecy that North Korea should not be ruled out as a suspect.
'THE STORY': BIOGRAPHER ON GROWING FEARS OF NUCLEAR WAR
'TUCKER CARLSON TONIGHT': RANSOMWARE ATTACK COULD HAVE BEEN MUCH WORSE IN US
MICHAEL GOODWIN: I SUPPORT TRUMP BUT HE'S ANNOYING US ALL
FORD TO REPORTEDLY SET FOR 10 PERCENT WORKFORCE CUT
Ford Motor Company is reportedly planning to cut about 10 percent of its global workforce in order to help increase its stock price, sources told The Wall Street Journal.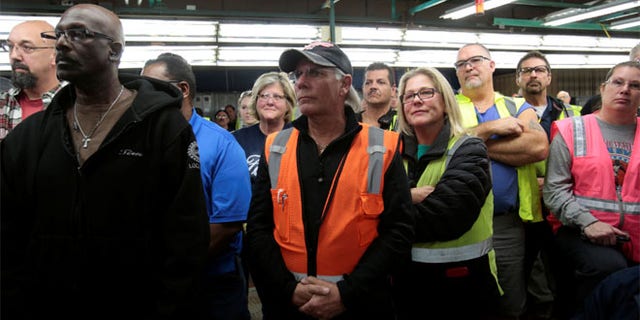 The paper reported on Monday that the company is expected to outline its plan as early as this week. The move is reportedly part of the legendary automaker's move to save $3 billion in 2017. The company has 200,000 employees globally, half work in the U.S.
FEDERAL GOV'T SHAKEUP?
When Democrats launched into a spontaneous chorus of "Na na na na, hey hey, goodbye" on the House floor after the passage of the American Health Care Act last month, it may have marked a modern-day low mark in open hostility on the House floor.
It and numerous other cultural barometers – from cable news contributors losing their cool, to contentious town halls, to street fights – are signaling tectonic rumblings in America's political health.
'HANNITY': HOST SAYS COMEY GOT WHAT HE DESERVED
TEEN DIES AFTER DRINKING TOO MUCH CAFFEINE
A South Carolina high school student died after ingesting a large amount of caffeine, the Richland County Coroner told WOLO.
Coroner Gary Watts said 16-year-old David Cripe had a Mountain Dew, a latte and an energy drink on April 26 before he collapsed at Spring Hill High School.
Watts said the final cause of death was due to a caffeine-induced cardiac event causing a probable arrhythmia.
KAEPERNICK MAY SIGN WITH SEATTLE
Colin Kaepernick, the former San Francisco 49ers quarterback, who made headlines last season for refusing to stand during "The Star-Spangled Banner" may be suiting up for the Seattle Seahawks next season.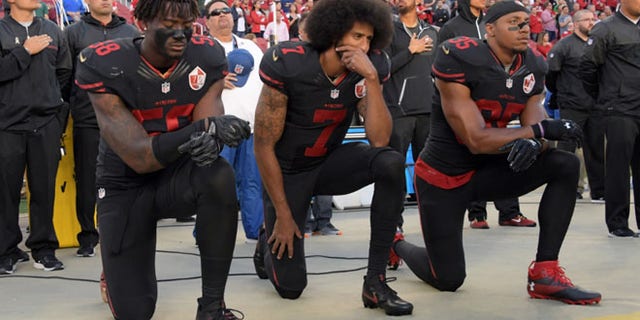 Pete Carroll, Seattle's head coach, was asked Monday on ESPN Seattle about a potential backup for Russell Wilson. Some of the names listed were Kaepernick and Robert Griffin III.
COMING UP ON FOX BUSINESS
8 AM ET: Sen. David Perdue will be on "Mornings with Maria"
9:45 AM ET: Sen. John Kennedy will be a guest on "Varney & Company"
5 PM ET: Greg Clark, Symantec CEO will appear on "Risk & Reward"