Morning brief: 'Mother of all bombs' takes out 36 Islamic State militants
NEWYou can now listen to Fox News articles!
'MOTHER OF ALL BOMBS' KILL 36 ISIS MEMBERS
Afghanistan officials said Friday that the "mother of all bombs" dropped on an Islamic State tunnel complex killed 36 militants and destroyed several caves and ammunition caches held by the terror group. The Afghanistan Ministry of Defense added that there were no civilian casualties in the bombing, which took place near the Afghanistan-Pakistan border.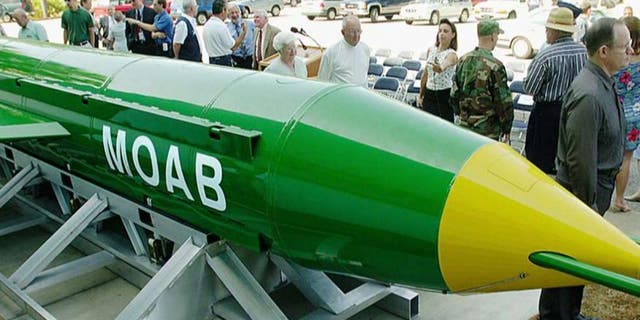 GINGRICH: DROPPING 'MOTHER OF ALL BOMBS' IN AFGHANISTAN 'SENT CLEAR SIGNAL OF STRENGTH'
GEN. KEANE: MOAB IS A 'NASTY WEAPON,' WELL-SUITED FOR TARGETING ISIS TUNNELS
TENSIONS ON THE KOREAN PENINSULA TRUMP'S FAULT?
North Korean Vice Foreign Minister Han Song Ryol told the Associated Press Friday that President Trump is to blame for the increased hostility on the Korean Peninsula. Han charged Trump with building a "vicious cycle" of tensions and that his "aggressive" tweeting was "making trouble." Han said Pyongyang would not "keep its arms crossed" in the face of U.S. aggression and warned North Korea will "got to war if (the U.S.) chooses."
PENCE OPENS ASIAN TRIP AMID INCREASING TENSIONS WITH NORTH KOREA
NORTH KOREA NUCLEAR THREAT: DEFIANCE ON DISPLAY IN PYONGYANG
WHAT'S SO 'GOOD' ABOUT GOOD FRIDAY?
On a dark Friday two thousand years ago, Jesus of Nazareth was crucified. Powerful members of the religious, political, and military communities colluded to strip him naked, mock him publicly, and crucify him. Yet two millennia later, Christians—who believe that Jesus is the Son of God—celebrate that dark day by calling it Good Friday.
CHRIS CHRISTIE NEEDS A NEW (AND RESPONSIBLE) STRATEGY TO FIGHT OPIOID ABUSE
PROPOSED CHIK-FIL-A HAS STUDENTS AT DUQUESNE AFLUTTER ABOUT MICROAGGRESSONS
SKEPTICISM ABOUT OBAMACARE REPLACEMENT PROPOSALS SURFACES
Rep. Greg Walden, R-Ore., a co-author of the ObamaCare replacement bill that did not reach the House floor last month, said Thursday he is skeptical about the proposals the Trump administration and other GOP lawmakers have discussed in hopes of reviving the bill. Walden said he was concerned about suggestions that states would be allowed to sidestep the ban in President Obama's health care law against insurers charging seriously ill people higher premiums than health customers.
BID TO REVIVE OBAMACARE REPEAL JUST FOR SHOW?
OBAMACARE INSURANCE: FEAR OF FAILURE IN TENNESSEE
WISCONSIN CHURCHES ON HIGH ALERT
A letter purportedly written by fugitive Joseph Jakubowski threatens Easter Sunday violence in Sussex, Wis. Authorities have not been able to determine whether the author of the letter is Jakubowski, but are working with local officials and church leaders on a plan to step up security for Easter weekend. Police have been searching for Jakubowski since April 4. He is suspected of robbing a gun store in Janesville and mailing an anti-government manifesto to President Trump.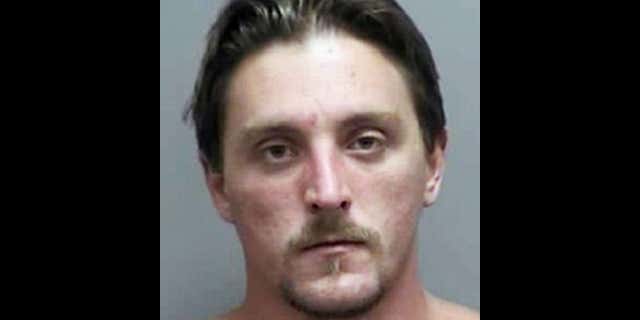 SAN BERNARDINO SCHOOL SHOOTING: AIDE SAYS GUNMAN WAS 'OUT FOR BLOOD'
5 HIGH SCHOOL STUDUENTS ARRESTED IN ALLEGED GANG RAPE
COMING UP ON FNC
6:00 a.m. ET: Russia, Iran and Syria foreign ministers hold joint press conference.
9:10 a.m. ET: Rep. Ron DeSantis, R-Fla., of the House Oversight and Governmental Affairs Committee, joins "America's Newsroom."
12:00 p.m. ET: Motions hearings are held in federal courts in San Francisco and Santa Clara, Calif. over President Trump's executive order to withhold federal funding for sanctuary cities.
COMING UP ON FOX BUSINESS
3:00 p.m. ET: Part of an interview with Christine Lagarde, IMF Managing Director, airs on "Countdown to the Closing Bell" with Liz Claman.
FOX BUSINESS COVERAGE
AS TRUMP FALTERS ON CORPORATE TAX CUT, WALL STREET COULD PLUMMET
Wall Street may not be getting that big tax cut after all.