Morning brief: Kushner to lead White House office of American Innovation
WHITE HOUSE TO ANNOUNCE NEW OFFICE
The Trump administration will announce the establishment of the White House office of American Innovation on Monday. Trump will tap his son-in-law and senior adviser Jared Kushner to lead the office charged with coming up with fresh ideas to eliminate "government stagnation." The office will reportedly be filled by former business executives.
GUTFELD ON TRUMP: 'EVEN WHEN HE'S LOSING, HE'S WINNING'
SCHUMER WILLING TO WORK WITH TRUMP
In the aftermath of a failed effort to bring a new health care bill to the House floor, Sen. Chuck Schumer, D-N.Y., said in a televised interview that he was willing to work with President Trump and his aides on health care as well as other issues. He added, if Trump "changes, he could have a different presidency."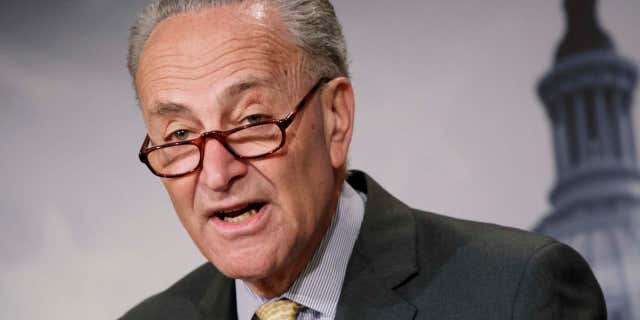 HUCKABEE: FAILED OBAMACARE REPLACEMENT FOCUSED ON PROCESS, NOT PEOPLE
'FOX NEWS SUNDAY': PRIEBUS SAYS IT'S TIME FOR GOP TO 'START GOVERNING'
TEXAS CONGRESSMAN QUITS FREEDOM CAUCUS
The fallout of the failed health care effort trickled down to the House Freedom Caucus on Sunday as Rep. Ted Poe, R-Texas, resigned from the conservative group. Poe resigned hours after President Trump called out the Freedom Caucus and conservative groups Club for Growth and The Heritage Foundation for not supporting the measure. He said in a statement, "Leaving this caucus will allow me to be a more effective member of Congress and advocate for the people of Texas. It is time to lead."
FREEDOM CAUCUS' JORDAN: END OBAMACARE BLAMING, 'LET'S GET TO WORK'
VIDEO: REP. JOHN FASO ON OBAMACARE REPLACEMENT, BUDGET
JUDGE JEANINE PIRRO: PAUL RYAN MUST GO. NOW
The reason? He failed to deliver the votes on his health care bill. The one trumpeted to repeal and replace ObamaCare. The one that he had seven years to work on. The one he hid under lock and key in the basement of Congress. The one that had to be pulled to prevent the embarrassment of not having enough votes to pass.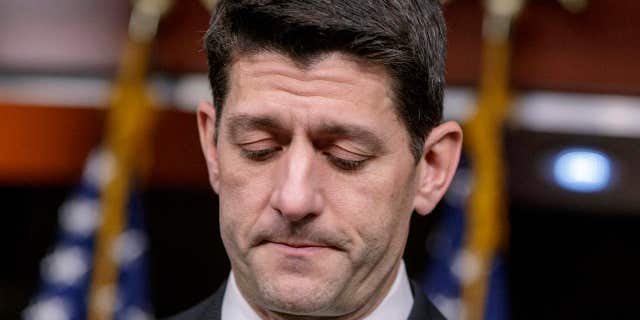 WATCH: JUDGE JEANINE: PAUL RYAN NEEDS TO STEP DOWN
MORE US TROOPS HEADING TO THE MIDDLE EAST
A U.S. defense official told Fox News Sunday that two companies from the U.S. Army's 82d Airborne Division are being deployed to the Middle East to bolster security in either Iraq or Syria at the request of the top American commander in Baghdad fighting ISIS. The Pentagon was expected to provide more details on the deployment Monday.
'FOX NEWS SUNDAY': IRAQI PM SAYS ISIS DEFEAT WITHIN WEEKS
US CONDEMNS ARRESTS OF ANTI-PUTIN CRITIC, HUNDREDS OF OTHERS IN RUSSIA-WIDE RALLIES
COMING UP ON FNC
9:50 a.m. ET: Former Gov. Mike Huckabee will join "America's Newsroom."
10:30 a.m. ET: Rep. Jim Jordan, R-Ohio, will join "America's Newsroom."
COMING UP ON FBN
11:30 a.m. ET: Rep. Jim Renacci, R-Ohio, will join "Varney & Co."
2:00 p.m. ET: Former Trump campaign manager Corey Lewandowski will join "Cavuto: Coast to Coast."