MORNING BRIEF: GOP senator says ObamaCare replacement bill will face tough fight in Senate
Hours after the GOP-controlled House narrowly passed a bill to repeal and replace ObamaCare, a Republican senator said the bill has "zero chance" to pass the Senate as is.
Sen. Bob Corker, R-Tenn., said the sweeping health care passed Thursday will not pass quickly through the Senate without major adjustments. The New York Post reported that moderate sentors are concerned about the bill's Medicaid reductions.
CHINA TAKES FLIGHT
The first large Chinese-made passenger jetliner is making its maiden test flight Friday from Shanghai in a symbolic milestone in China's long-term goal to break into the Western-dominated aircraft market.
China is touting the C919 as a rival to single-aisle jets the Airbus A320 and Boeing 737. The plane was originally due to fly in 2014 before being delivered to buyers in 2016, but has been beset by delays blamed on manufacturing problems.
SANDERS MOCKS TRUMP
Sen. Bernie Sanders on Thursday took aim at President Trump's praise for Australia's universal healthcare shortly after the GOP-controlled House passed a bill to replace ObamaCare.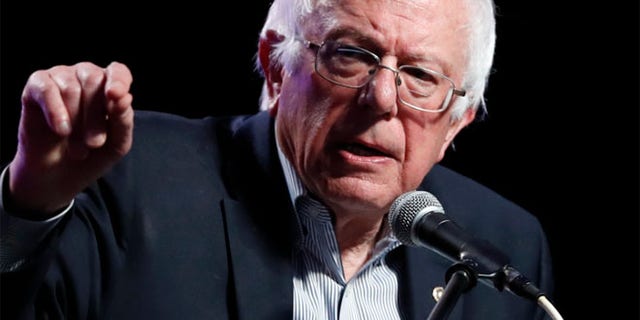 "Thank you Mr. Trump for admitting that universal health care is the better way to go. I'll be sure to quote you on the floor of the Senate," he tweeted.
Sanders pointed out that Australia runs on government-funded universal healthcare system that consists of public and private markets with medical services provided by the private sector.
'TUCKER CARLSON TONIGHT'
Tucker Carlson clashed with Democratic strategist Joshua Galper tonight while debating former National Security Advisor Susan Rice's refusal to testify before a Senate subcommittee about Russian meddling in the U.S. presidential election.
Rice's attorney said she declined to testify because the senior Democrat on the subcommittee was not involved in the invitation.
COMING UP ON FOX NEWS CHANNEL
1:30 PM ET: White House Press briefing with Sarah Huckabee Sanders
COMING UP ON FOX BUSINESS
9:45 AM ET: Gary Cohn, chief economic advisor to the president, will be a guest on "Varney & Company."
3 PM ET: Governor Pete Ricketts will be on "Countdown to the Closing Bell."