Morning brief: Franken says he thinks Sessions 'perjured himself'
'IT'S HARD TO COME TO ANY OTHER CONCLUSION'
Sen. Al Franken, D-Minn., on Tuesday called on Attorney General Jeff Sessions to appear before the Senate Judiciary Committee to clarify an answer he gave during his confirmation hearing in January about possible meetings with Russians.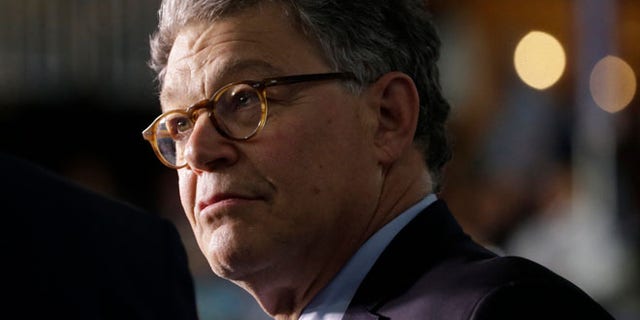 "It's hard to come to any other conclusion that he just perjured himself," Franken said in an interview, recalling the hearing. "He answered a question that he asked himself, which is, 'Did I meet with any Russians?' And he answered it falsely. He said no, I hadn't."
Sessions maintains that his answer to a question from Franken was correct.
HANNITY: PHONY OUTRAGE AT SESSIONS FROM ALT-LEFT MEDIA WHO IGNORED LYNCH, OBAMA CONFLICTS
WATCH: FBI DIRECTOR JAMES COMEY SPEAK AT A CYBER SECURITY CONFERENCE AT BOSTON COLLEGE AT 9:15 A.M. ET ON FOXNEWS.COM. FNC's MOLLY LINE REPORTS ON FOX NEWS CHANNEL ON TOPIC AT 9 A.M. ET 
KAINE CUFFED
The son of Hillary Clinton's former running mate, Sen. Tim Kaine, was one of six arrested Saturday protesting a rally in support of President Trump at the Minnesota State Capitol.  Kaine was involved in a skirmish between Trump supporters and counter-protesters, St. Paul police spokesman Steve Linders said. He was not charged.
WORK IN PROGRESS
Health and Human Services secretary Tom Price told Fox News' "Hannity" Tuesday night that House Republicans' bill to repeal and replace ObamaCare was the first step of a three-part process to implement the long-promised GOP tonic for the Affordable Care Act's ills.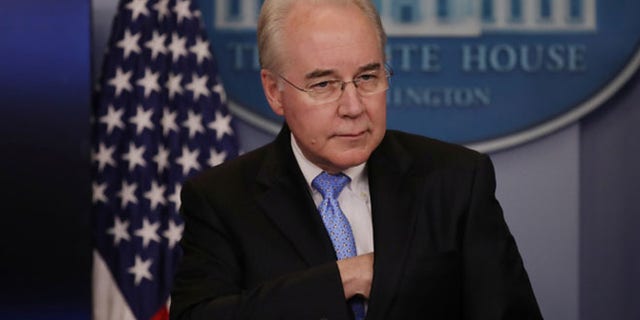 'HANNITY': PRICE LAYS OUT 3 PHASES
'THE O'REILLY FACTOR': IS THE GOP'S NEW HEALTHCARE BILL GOOD FOR AMERICANS?
FOX NEWS OPINION
DO YOU FEEL A DRAFT? SWEDEN BRINGS BACK MILITARY CONSCRIPTION
Sweden's decision to bring back the draft is a timely reminder that the world is an unstable place and that sometimes people must make sacrifices to preserve their way of life.
COMING UP ON FNC
10 a.m. ET: House GOP Leadership holds press conference following closed Conference meeting. Watch live on FoxNews.com
12:30 p.m. ET: House Dems, including Minority Leader Pelosi, hold press event to honor International Women's Day and 'A Day Without a Woman' on Capitol Hill. Watch on FoxNews.com
1:30 p.m. ET: White House press briefing with Sean Spicer. Watch live on Fox News Channel and FoxNews.com
2 p.m. ET: State Dept briefing with Acting Spokesman Mark Toner. Watch live on FoxNews.com
COMING UP ON FOX BUSINESS
ELI LILLY CEO INTERVIEW
6:30 a.m. ET: In a FOX Business exclusive, Eli Lilly President & CEO David Ricks will be a guest on "Mornings with Maria." Ricks is optimistic about President Trump's policies.  Hear what he has to say about the GOP's plan for repeal & replacement of Obamacare as well as the debate over drug prices.
WALT DISNEY ANNUAL MEETING
The Walt Disney Company holds its annual meeting today. Investors will be listening for the latest on issues from  ESPN's subscriber problems, to how long will CEO Bob Iger stay with the company, as well as anything Star Wars.  FOX Business will have all the headlines coming from the meeting.