MORNING BRIEF: Explosion kills at least 80 in Kabul's diplomatic district
A massive explosion rocked a highly secure diplomatic area of Kabul during rush hour on Wednesday morning, killing at least 80 and injuring 320.
Authorities said the blast-- believed caused by a suicide car bombing--was so heavy that more than 30 vehicles were either destroyed or damaged at the site of the attack. "We don't know at this moment what was the target of the attack, but most of the casualties are civilians," said Danish.
'THE STORY'
The man in charge of digital operations for President Trump's campaign denied Tuesday that Russian operatives played any role in the Republican's election victory this past November.
Brad Parscale denied that his team made use of Russian computer programs to target potential voters with positive stories about Trump and negative stories about Democrat Hillary Clinton.
HANNITY: WHAT HAS BEEN HAPPENING TO ME IS A KILL SHOT 
HANNITY: KUSHNER IN DEEP STATE'S CROSSHAIRS
'TUCKER CARLSON TONIGHT': HOST TO PROFESSOR: NO SLOGAN JUSTIFIES ASSAULT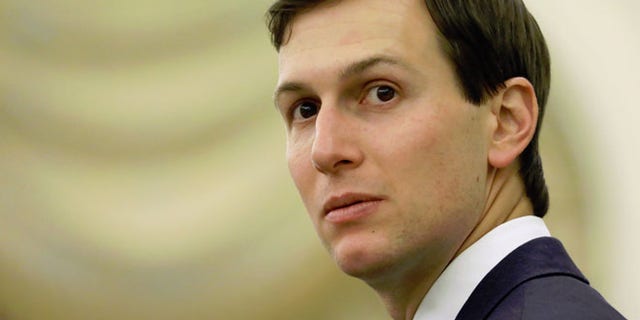 'TUCKER CARLSON TONIGHT': HUME: FREE SPEECH AIN'T WHAT IT USED TO BE ON CAMPUS
REP. MAXINE WATERS: PUBLIC 'WEARY' TRUMP'S NOT IMPEACHED YET
'THE STORY': JUDGE NAPOLITANO: DID KUSHNER COMMIT ANY OFFENSES?
RUSSIA LAUNCHES CRUISE MISSILES AT ISIS
Russian warships in the Mediterranean Sea fired four cruise missiles at Islamic State militants in Syria, officials said Wednesday.
The Admiral Essen frigate and the Krasnodar submarine launched missiles at ISIS targets in the area of the ancient city of Palmyra, the Russian Defense Ministry said in a statement.
SCOTT PELLEY OUT
Scott Pelley is out at "CBS Evening News," Page Six has exclusively learned.
Sources tell PageSix that 'Poison Pelley's' office was being cleared out on Tuesday while the anchor was away on an assignment for the network's news magazine "60 Minutes."
COMING UP ON FOX NEWS CHANNEL 
11:30 AM ET: Briefing with VA Secretary Shulkin. White House Briefing Room. Watch live on FoxNews.com
3 PM ET: President Trump welcomes Vietnamese PM Nguyen Xuan Phuc. Watch live on FoxNews.com
COMING UP ON FOX BUSINESS
10:00 AM ET: Corey Lewandowski, former Trump campaign manager, will be on 'Varney & Company'
3 PM ET: Mohamed El-Erian, Allianz chief economic adviser, will be a guest on 'Countdown to the Closing Bell'
6 PM ET: Jay Timmons, National Association of Manufacturers CEO, will be on 'Making Money'