MORNING BRIEF: Dems suddenly scramble to devise ObamaCare fix
Democrats are pushing a slew of proposals aimed at improving the nation's ailing health care system after Senate Republicans last week endured a high-profile failure of their 'skinny repeal' amendment bill. Given the difficulty of locking down enough GOP support, Republicans have welcomed the prospect of bipartisan talks. But as Democratic ideas threaten to increase the federal deficit, Dems may find little support from the GOP.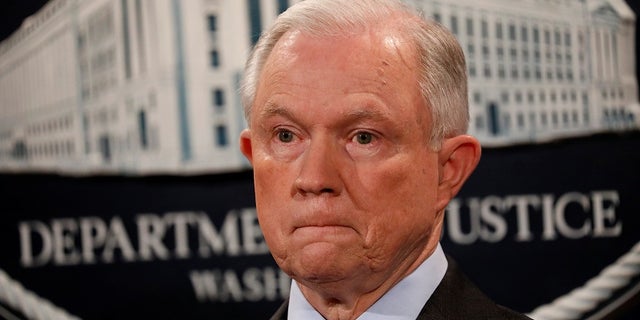 SESSIONS' JOB SAFE, WHITE HOUSE OFFICIALS SAY, AS LAWMAKERS LOOK TO SHIELD MUELLER
New White House Chief of Staff John Kelly recently called Attorney General Jeff Sessions to assure him his job as head of the Justice Department was safe, a senior White House official confirmed. The assurance comes despite tweets and comments critical of Sessions from President Donald Trump after the attorney general recused himself from the Russia collusion investigation.
NEW US SANCTIONS ARE 'BREACH' OF NUCLEAR DEAL, IRAN SAYS
Iran on Thursday reiterated its assertion that new U.S. sanctions against the Muslim country constitute a "breach" of the 2015 nuclear deal between Iran and Western powers. Abbas Araghchi, Iran's deputy foreign minister, said Iran has prepared a list of 16 measures to take against the U.S. action. The U.S. sanctions impose penalties on people involved in Iran's ballistic missile program, enforce an arms embargo and apply terrorism sanctions to Iran's powerful Revolutionary Guard.
SECOND BODY FOUND AFTER MINNEAPOLIS SCHOOL EXPLOSION, COLLAPSE
A second body has been found in the rubble of a collapsed school building in Minneapolis after an explosion killed a school employee and injured several others, fire officials said Wednesday night. The explosion at the Minnehaha Upper School at approximately 10:20 a.m. caused two floors of the Christian private school to collapse over a sub-basement. Family members and co-workers identified one victim as Ruth Berg, whose body was recovered Wednesday afternoon. The second body, of janitor John F. Carlson, was recovered later in the day.
FOX BUSINESS COVERAGE
WHITE HOUSE TAX PLAN GETS SUPPORT FROM ANOTHER KEY OUTSIDE KEY GROUP
BACK-TO-SCHOOL: HOW MUCH IS IT COSTING YOUR FAMILY?
COMING UP ON FBN
8:00 a.m. ET – Ken Langone, Co-Founder, Home Depot and Invemed Associates Chairman, will be a guest on "Mornings with Maria."
3:00 p.m. ET – Nicholas Akins, American Electric Power Chairman & CEO, will be a guest on "Countdown to the Closing Bell."