More than half-dozen models sue New York strip club for using their photos in ads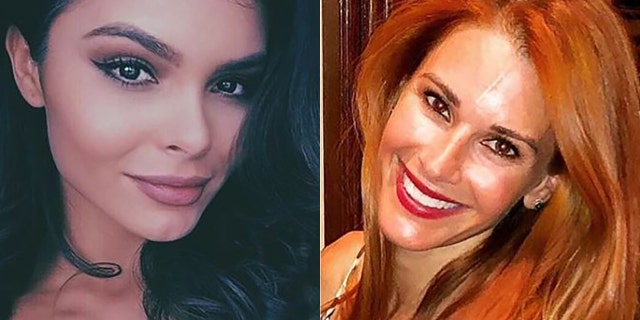 Eight models have filed a lawsuit against a New York strip club last week claiming the business used their images to make it look like "they worked or endorsed" the establishment.
The lawsuit was filed against The Mansion Gentlemen's Club & Steakhouse in U.S. Southern District Court on Oct. 17, according to Westfair Online.
The suit seeks compensation for "damages and injunctive relief relating to Defendants' theft, alteration, and unauthorized publication of images of Plaintiffs, each of whom are world renowned professional models, to promote their strip club," according to the New York Daily News.
The Newburgh club is accused of using pictures on social media to imply the models worked as strippers or endorsed the business.
The plaintiffs reportedly include:
Jaime Edmonson-Longoria, a 2010 Playmate of the Month who is also married to San Francisco Giants player Evan Longoria. 
Tiffany Toth-Gray, a 2011 Playmate of the Month. 
Jessa Hinton, who appeared in a 1999 episode of "Baywatch."
Brooke Banx, who allegedly appeared in one of the social media images wearing a Pittsburgh Steelers top and short shorts, according to the Houston Chronicle. 
Alana Campos, who's appeared in Playboy and ads for Arden B and Target. 
Ursula Mayes, who appeared on the show "Deal or No Deal." 
Jaclyn Swedberg, who has worked on the TV series "Badass." 
Brooke Taylor-Johnson, who's appeared in Maxim magazine and ads for Coors Light.
The women named in the lawsuit demand the strip club stop using their images and want compensation from ads that have already run, according to the Daily News.
The club hasn't commented on the lawsuit.