More than 40 dogs found in 'unsanitary and inhumane' NJ home, officials say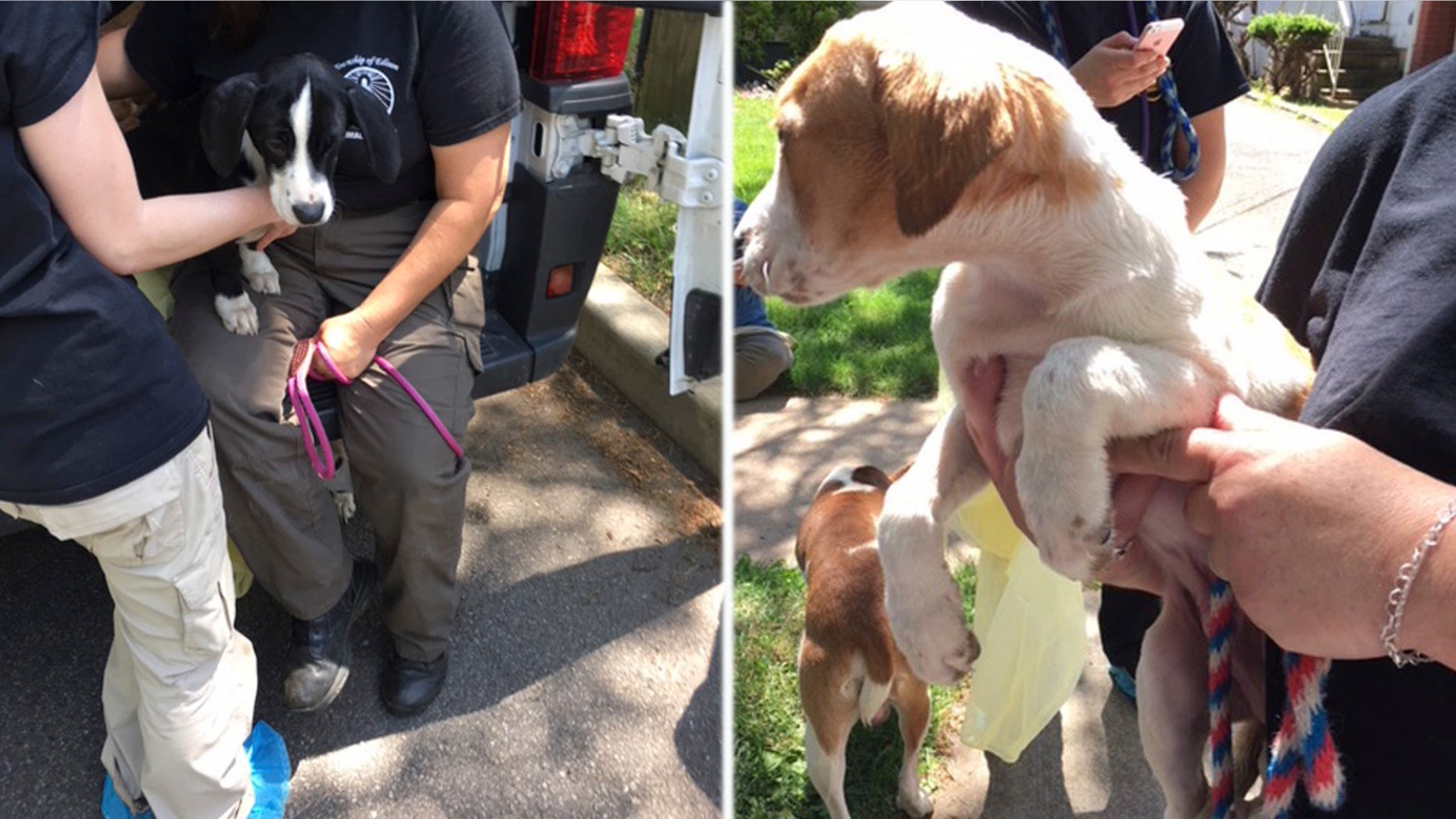 A man in New Jersey is expected to face charges following the rescue of several dozen dogs that were "living in squalor" at his home, officials announced Wednesday.
Authorities in Roselle combed through the residence of Evelio J. Calderon on Thursday, uncovering more than 40 dogs that were said to be "in severely unsanitary and inhumane living conditions," a news release from the Union County Prosecutor's Office, in tangent with the state's Society for the Prevention of Cruelty to Animals (SPCA), said.
DOG'S HAIR WAS SO BADLY MATTED HIS FOOT ROTTED OFF, UK OFFICIALS SAY
The animals had been locked in the home for an unknown stretch of time, which ultimately caused them "to relieve themselves indoors," officials said. Several types of dogs, of various sizes and ages, were said to be found and authorities needed to dress in hazmat suits while they investigated.
A number of the canines received medical treatment at the scene for serious injuries, while at least two of them believed "to be suffering from shock" were transported for veterinary care, officials said. Amongst the injuries were "open sores, malnourishment, joint problems, and eye issues," officials said.
DR. ERIC MUELLER'S ADVICE FOR KEEPING PETS HEALTHY THIS SUMMER
"Despite the medical issues, most of the dogs were expected to survive," the news release said.
The animals were transferred to four different shelters throughout the state, officials said, adding that Calderon, 40, will face charges for "multiple criminal offenses."
The Associated Press contributed to this report.