The number of businesses seeking active shooter training is increasing as the frequency of these incidents nationwide has risen over the last 15 years.
The Saratoga County Sheriff's Office in upstate New York has been providing training in its community of 225,000 people for the last two years. In that time, the number of coordinated trainings they've led at local schools, churches and businesses is up from one or two a month to 15.
The increased requests for trainings comes at a time when active shootings are generally on the rise. According to an FBI study, from 2000 to 2006 there was an annual average of 11.4 incidents a year. From 2007 to 2013, there was an annual average of 16.4 incidents.
The Trump administration has taken notice to the trends as well. In October, U.S. Attorney General Jeff Sessions awarded a $5.4 million grant to the ALERRT Center in Texas – the preeminent active shooter training facility responsible for teaching some 300,000 law enforcement members and citizens nationwide how to respond to active shooter situations.
"I think we have to get out of the mindset of if it's going to happen," Saratoga County Sheriff's Deputy Kenneth Cooper said of shootings. "It's when is it going to happen and am I prepared?"
Their latest active shooter drill took place at the DeCrescente Distributing Company in Mechanicville, New York. The realistic drill was requested by the beverage distribution company and it involved live blank gunfire, mock exploding pipe-bombs, nearly two dozen police officers, and 50 employees of the family-owned business, many of whom barricaded themselves in their offices during the 40-minute workplace exercise.
"Without a doubt everybody should be doing it," Carmine DeCrescente III, vice president of DDC, said about active shooter drills in the workplace. "We want to make sure our employees are safe, we've been in business for 40 years, and these employees are part of my extended family. They have to be safe."
Seven months ago, the Saratoga County Sheriff's Office gave classroom training to DeCrescente employees on how to survive a workplace active shooting. The curriculum can be summed up in three words: Run. Hide. Fight.
During a shooting, people are advised to avoid the shooter and run, barricade themselves and hide, or – as a last resort – confront and fight off the shooter.
The DeCrescente drill was designed to be as real world as possible. It's one thing to be told what to do – it's another to put that plan into action as gunshots ring outside your office door.
In the drill, an officer posing as a shooter shot a salesman outside the distribution center. Wounded, the salesman called 911 and police were dispatched to the building. The warehouse went into lockdown – 50 employees scrambled to take cover as an intercom voice warned them of an active shooter.
The shooter fired shots and threw pipe bombs. Unable to take cover quickly enough, an employee –played by an officer – was shot in the hallway. The shooter was taken down and apprehended within 5 minutes as a second police-response team tended to the wounded and evacuated the building.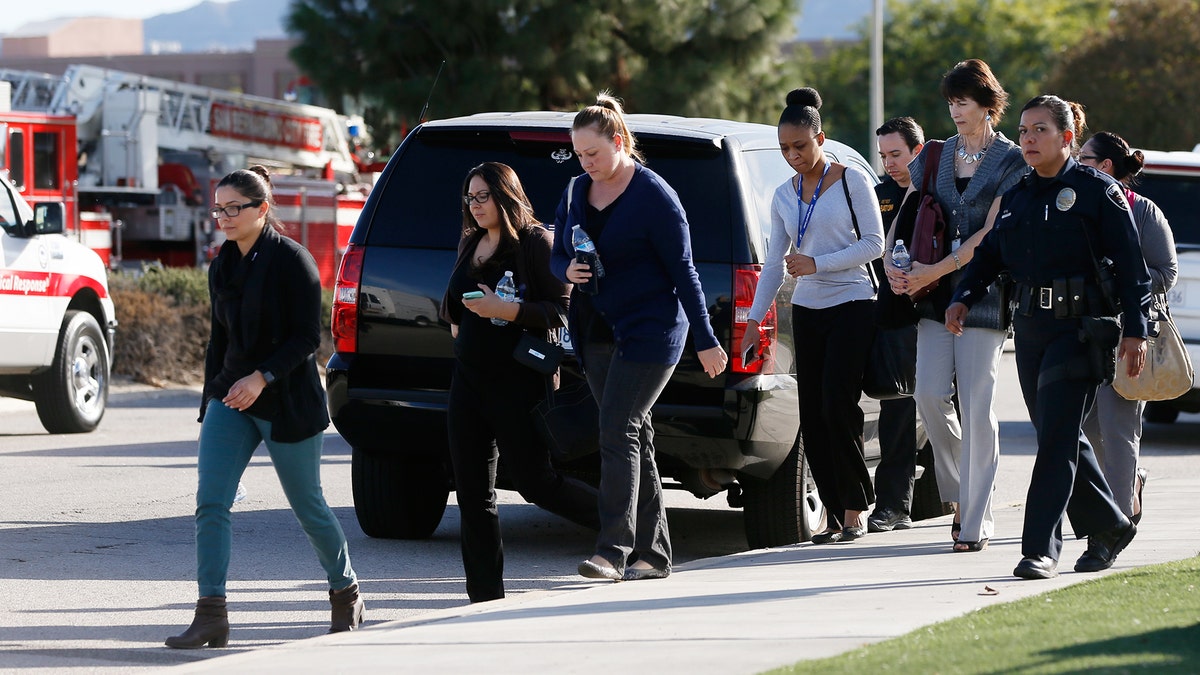 Employees were surprised by how anxious they were during the drill.
"We knew about the drill, and you'd think you can prepare for this. But you see the shooter come in, you hear the shots being fired, it starts going through your mind, heart starts to race and you go into overdrive," Russ Teplitzky, general manager of DDC, said after the drill. "I had no idea I would feel that way. Like I said, we knew it was coming."
Cooper, the lead trainer, said that's the idea of the exercise.
"We want to make sure their anxiety is up," he said. "If you freeze for 10 to 12 seconds you're going to put yourself in harms way… You need to respond accordingly and it's getting yourself into a location where you can get the door locked or barricaded."
Moments after the drill, Teplitzky said it was important for companies to follow suit.
"Make sure your employees fully understand. Don't shy away from this," he implored to business leaders. "They're doing this in schools. So when you go home, you're able to have the same conversation your kids are having."