More arrested in toppling of Confederate statue in North Carolina
Three more protesters were arrested Wednesday for participating in the toppling of a nearly century-old statue of a Confederate soldier in North Carolina.
Dante Strobino, 35, and Ngoc Loan Tran, 24, were arrested when they attended a court hearing for another woman who was charged Tuesday for climbing a ladder to attach a rope to the bronze soldier. Peter Gilbert, 39, was arrested later Wednesday afternoon.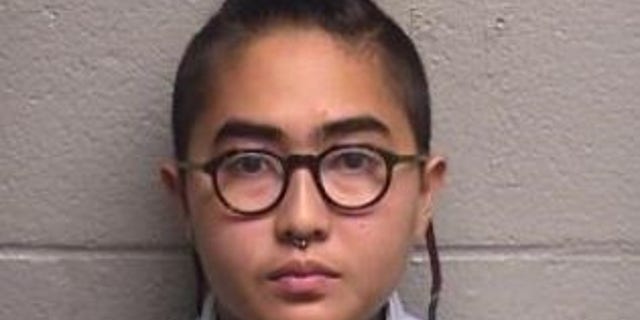 The Durham County Sheriff's office said the three arrested Wednesday were charged with two felonies related to inciting and participating in a riot that damaged property.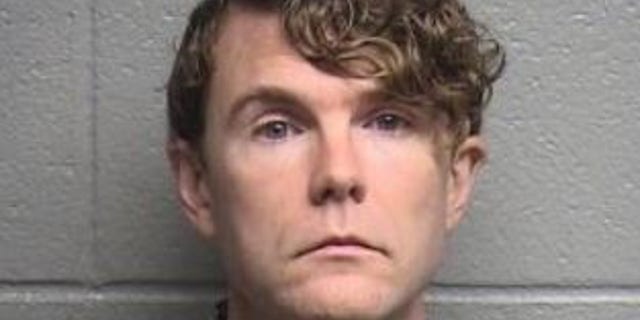 The woman who climbed the ladder, Takiyah Thompson, was charged with the same counts a day before. She is a student at historically black North Carolina Central University.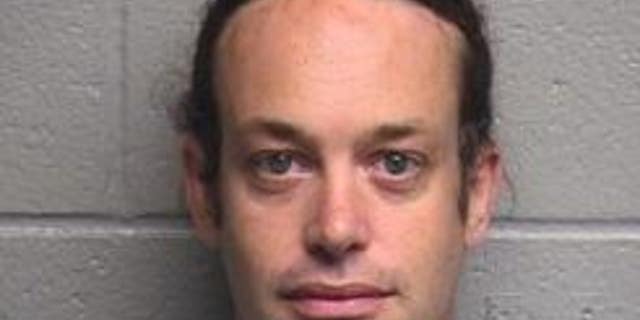 WARNING: ARREST VIDEO CONTAINS PROFANITY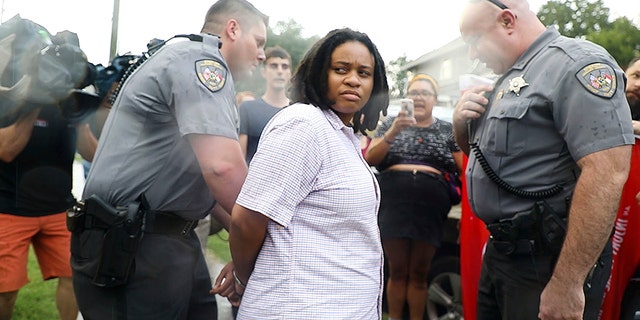 The three are affiliated with the Workers World Party, which helped organize the Durham protest in response to deadly violence over the weekend during a white nationalist rally Charlottesville, Virginia.
The North Carolina statue, which was dedicated in 1924, was brought down after Thompson allegedly climbed up and attached a rope. Demonstrators then pulled down it down.
Seconds after the monument fell, protesters began kicking the crumpled bronze monument.
"I'm tired of white supremacy keeping its foot on my neck and the necks of people who look like me," Thompson said at a news conference. "That statue glorifies the conditions that oppressed people live in, and it had to go."
The Durham protest was in response to a white nationalist rally held in Charlottesville, Virginia, over the weekend, which lead to three deaths. Although the violence in Virginia has prompted fresh talk by government officials about bringing down symbols of the Confederacy around the South, North Carolina has a law protecting them, according to The Associated Press. The 2015 law prevents removing such monuments on public property without permission from state officials.
Durham County Sheriff Mike Andrews said Tuesday that his deputies were working to identify others involved in the incident and plan to pursue felony charges against them.
Late Tuesday, North Carolina Gov. Roy Cooper called for the removal of any remaining Confederate monuments on state property, directing state officials to study the cost and logistics of moving them to historical sites or museums.
"We cannot continue to glorify a war against the United States of America fought in the defense of slavery," Cooper said in a statement. "These monuments should come down."
The Associated Press contributed to this report.