Monterey Park mass shooting: victim discharged from hospital as death toll rises to 11
One of the victims remains hospitalized in serious condition, officials say
One of the victims in Saturday night's mass shooting in Monterey Park, California, was discharged from the hospital Monday evening.
"With tremendous gratitude to our heroic staff at LAC+USC Medical Center, we are pleased to share that one of the victims of the Monterey Park shooting – a 73-year-old female – has been discharged from our facility," Jorge Orozco, Chief Executive Officer at LAC+USC Medical Center said in a statement.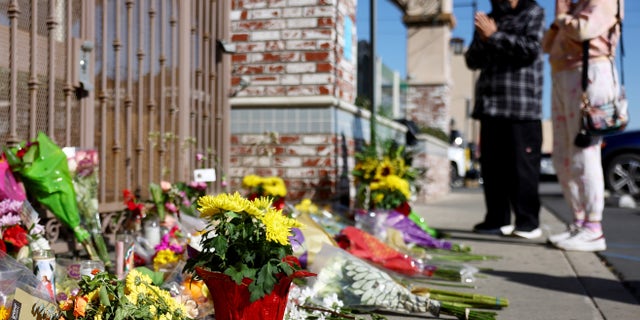 "Our teams continue to work around the clock to care for the remaining two victims receiving treatment at LAC+USC, and we remain hopeful for their recoveries."
The announcement was a ray of good news for a community still reeling from Saturday night's horrific attack. Police say a gunman – later identified as 72-year-old Huu Can Tran – opened fire at Star Ballroom Dance Studio in Monterey Park, California, killing 11 people and injuring nine others.
CALIFORNIA MASS SHOOTING SUSPECT HAD SEVERAL GUNS AND PRIOR GUN CONVICTION, MOTIVE REMAINS UNCLEAR: POLICE
About 20 minutes after the first attack, the gunman entered the Lai Lai Ballroom in the nearby city of Alhambra but was disarmed by an employee and fled the scene. He shot and killed himself Sunday.
Four of the victims were sent to LAC+USC Medical Center for treatment. Of those, one succumbed to their injuries and another remains in serious condition.
As of Monday evening four of the slain victims have been identified: My Nhan, 65; Valentino Alvero, 68; Lilan Li, 63; and Xiujuan Yu, 57. All but Xiujuan were above the age of 60.
CLICK HERE TO GET THE FOX NEWS APP
The massacre was the nation's fifth mass killing this month, and it struck one of California's largest celebrations of a holiday observed in many Asian cultures.
The Associated Press contributed to this report.