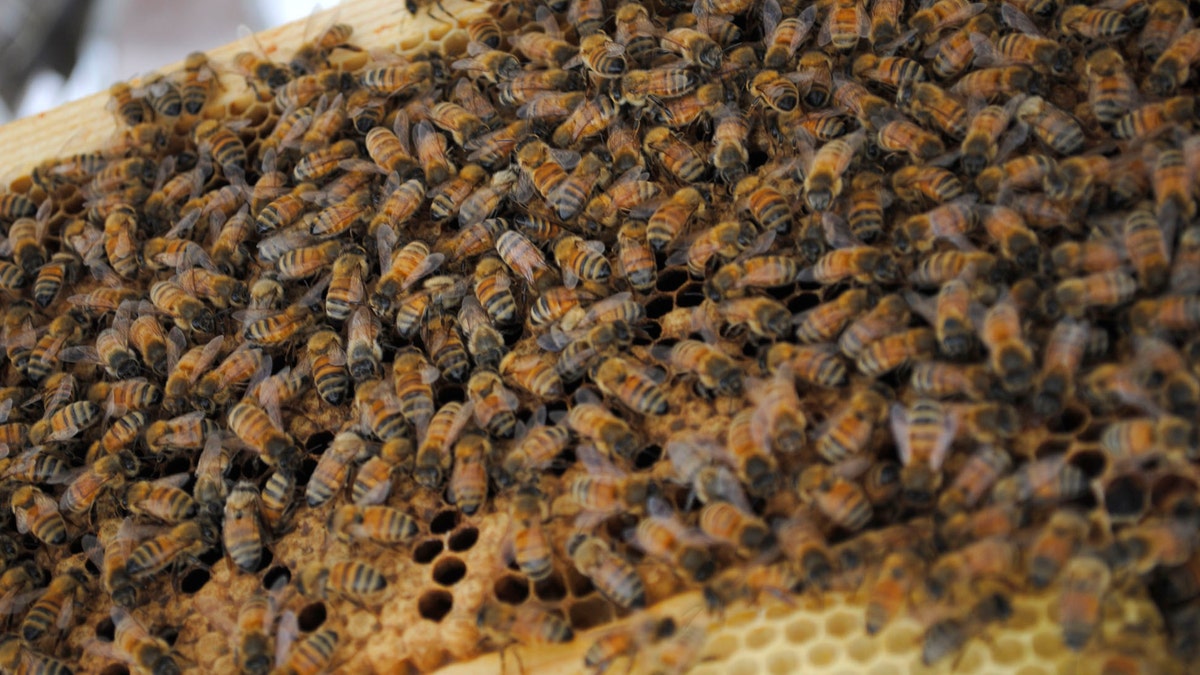 A California sting operation helped recover most of the stolen hives that belonged to a Montana beekeeper.
Lloyd Cunniff of Choteau, Mont., reported 488 hives stolen in January, after he transported them to a property in Yuba City, Calif., for the almond population season.
Cunniff did not expect to see the hives again, but after communicating with the California beekeeping community, he suspected that Ukrainian-Russians may have been part of the theft, according to the Great Falls Tribune.
FIRST ENDANGERED BEE IN THE UNITED STATES NAMED
The Fresno County Agricultural Task Force's investigation into the theft picked up after they received a tip from a Missouri beekeeper.
An employee at a Ukrainian-Russian-operated bee farm noticed a hive that looked similar to a picture of a hive his friend in Missouri reported stolen. The employee contacted the Missouri beekeeper who went to California and provided law enforcement with pictures of the hives.
The tip led Fresno County authorities to find $170,000 worth of stolen hives in a rented bee nursery space, a cow pasture and hidden in a drainage along the freeway.
Fresno County Detective Anders Solis, a member of the county's agriculture crimes task force, said there were 10 victims in seven California counties in all. Two men have been arrested and charged with possession of stolen property. There may be more arrests as the investigation unfolds, Solis said.
1 MILLION BEES STOLEN IN AUSTRIA
Law enforcement suspects that Ukrainian-Russians are stealing bee hives to finance organized crime rings.
"This has been going on for about three years," Solis said.
Cunniff received most of the equipment back last Sunday. The beekeeper said he is keeping the hives in a separate field as a precaution because they may be infected with disease or mites.
The Associated Press contributed to this report.