Moms killing kids not rare, but certain cases get attention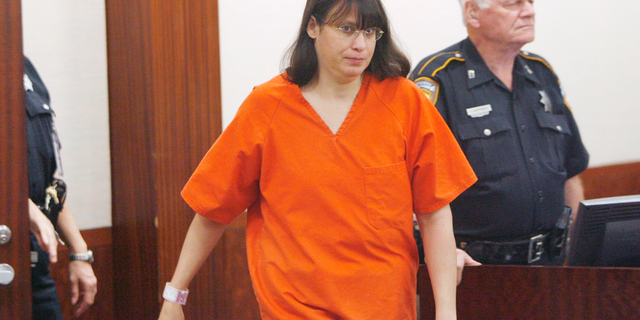 ATLANTA – Psychologists and others who study cases of mothers accused of killing their children say such crimes aren't as uncommon as people might believe. Reliable statistics are difficult to come by, though, because children's deaths aren't always categorized in the same way legally.
Some cases, though, become high profile and are covered extensively by local news outlets.
Examples include:
Carla Lopez-Mejia who sedated and strangled her son and daughter at home in Lake of the Hills, Illinois, in January 2017. She then hanged herself.
Carla Watford who shot her two daughters in October 2015 before setting fire to their home in Eunice, Louisiana, and taking her own life.
Jessica McCarty was sentenced to life in prison for killing her three children in March 2015. Police in Palm Bay, Florida, found McCarty holding a knife and bleeding from stab wounds when they arrived at the home.
Lashanda Armstrong who killed three of her children and herself in April 2011 by driving into the still-cold Hudson River in New York. A son managed to get out of the car before it sank and survived.
Tiffany Toribio pleaded guilty to second-degree murder and child abuse charges for the smothering death of her son at an Albuquerque, New Mexico, playground in May 2009. Toribio told police they were homeless at the time.
Michele Kalina of Reading, Pennsylvania, was sentenced in August 2011 to 20-40 years in prison after pleading guilty to murder in connection with the deaths of five newborns conceived through a long affair. Authorities said Kalina hid the newborns' bodies in a storage closet each time she gave birth.
Gigi Jordan of New York was sentenced to 18 years in prison in 2015 after being found guilty of manslaughter for the 2010 death of her son. Jordan claimed she gave her eight-year-old fatal amount of drugs as an act of mercy because he was non-verbal and had autism.
Andrea Yates was found not guilty by reason of insanity for the 2001 drowning deaths of her five children and remains committed at a state mental hospital in suburban Houston.
Christina Riggs was executed in 2000 by the state of Arkansas for smothering her son and daughter in 1997. She attempted suicide after killing the children.
Susan Smith received a life sentence for the deaths of her two sons after she rolled her car into a South Carolina lake in 1994 with the boys strapped into car seats. Smith initially claimed she was carjacked but later confessed.