Mom of missing Florida teen fisherman wants data from recovered iPhone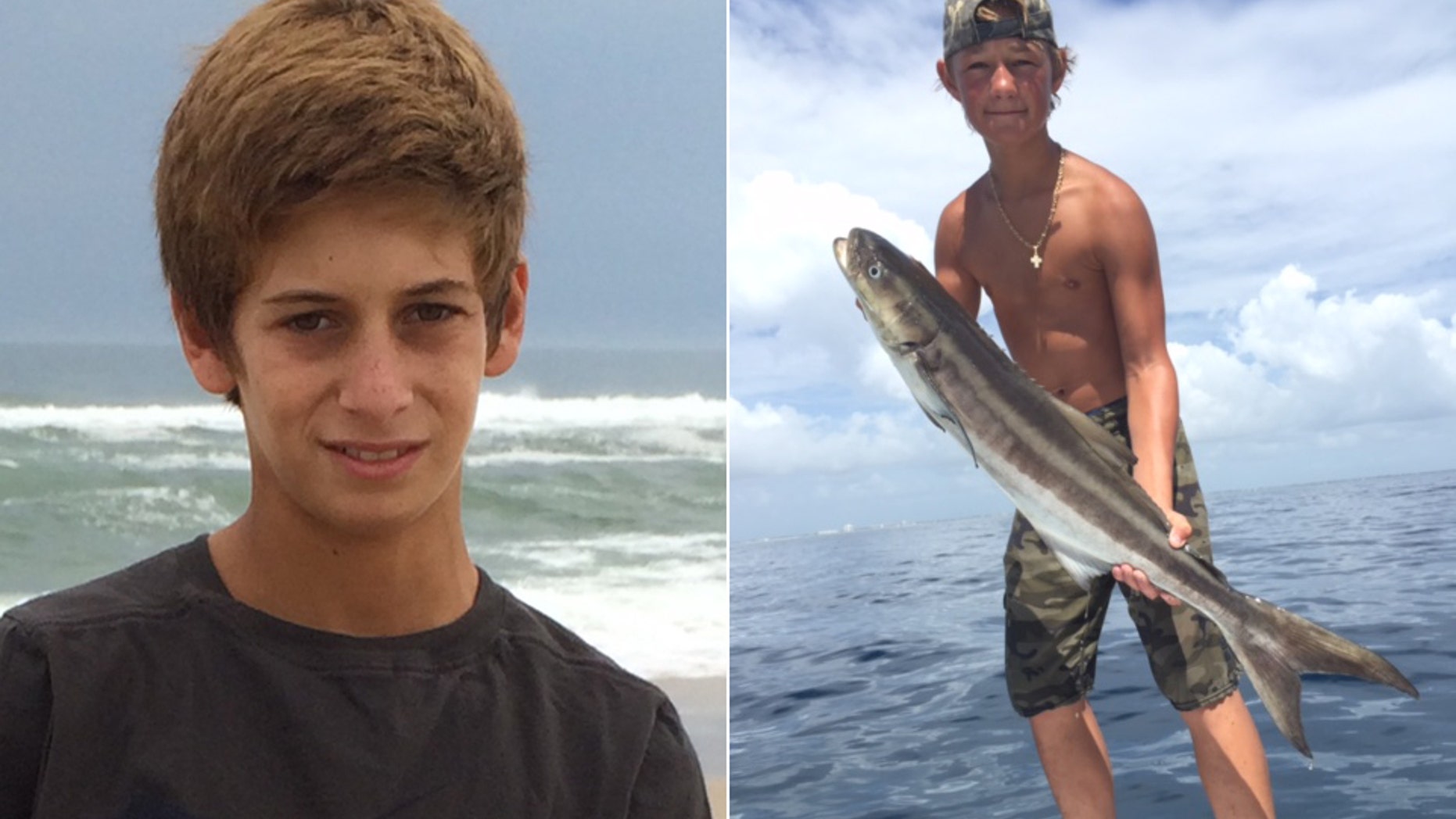 The mother of a Florida teen who went missing at sea on a fishing trip with a friend wants the state attorney to force the other boy's family to turn their son's recovered cellphone over to experts in hopes that information regarding their disappearance could be recovered.
The cellphone belonging to Austin Stephanos was inside the 14-year-old boys' capsized boat, which was spotted last month in the Atlantic Ocean near Bermuda and recovered by the captain of a Norwegian supply ship.
The mother of Perry Cohen issued a statement Sunday saying the state attorney's help is needed because Austin Stephanos' father, Blu Stephanos, hasn't given Florida Fish and Wildlife Conservation Commission investigators permission to search his son's iPhone.
"This is an open Missing Persons case, and we hope that FWC reopens their investigation and utilizes the expert resources of other government agencies as well as the private sector if necessary to extrapolate the data," Pamela Cohen's statement read. She did not respond to phone and email messages Monday, nor did Blu Stephanos.
The cellphone, two fishing rods and two small tackle boxes were returned to the families. The boat was packed up and is expected to arrive at Port Everglades in May. The boys went missing last July after they went fishing in Jupiter Inlet when an intense storm struck.
The Coast Guard searched for a week and the families' volunteer search lasted more than two weeks, but the boys were never found and are presumed drowned. During its search, the Coast Guard did spot the overturned 19-foot boat near Daytona Beach, almost 200 miles from where the boys departed. It was gone when a recovery boat arrived at the location.
Mike Edmondson, the spokesman for local state attorney Dave Aronberg, declined to comment, referring all questions to FWC and the Cohen family.
FWC spokeswoman Carol Lyn Parrish did not immediately return phone calls seeking comment.
This is not the first rift to appear between the families since their sons' disappearance. Last October, Pamela Cohen asked that Stephanos' parents not use Perry's name and likeness while fundraising for their new foundation.