Mom jailed after she and infant found riding with teen accused of driving drunk, cops say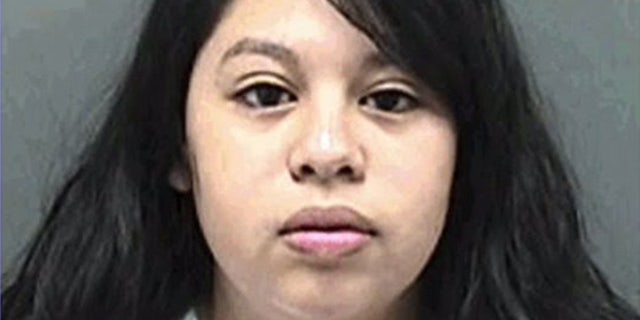 A young Wisconsin mother was jailed after she and her 5-month-old baby were found in a car driven by a drunken 15-year-old, police said.
Officers in Mount Pleasant spotted the vehicle traveling around 25 miles per hour over the speed limit late Sunday after getting a call from a witness who claimed to have seen the teen driver swerving and driving into oncoming traffic, WITI reports.
After the car stopped at a gas station, police approached it and found 19-year-old Adela Villarreal-Tellez, the 15-year-old driver and another teen – all intoxicated -- inside the vehicle, while the baby boy was in the back seat, Sgt. Eric Relich told the station.
Prosecutors say Villarreal-Tellez – who is facing a child neglect charge – couldn't stand straight and was speaking incoherently with officers at the scene. Authorities said beer bottles were found next to the child.
Villarreal-Tellez was taken to the Racine County Jail, according to WITI.
The teen who was driving reportedly failed a sobriety test and was charged with OWI 1st with a passenger under the age of 16, before he was released back to his parents. The other passenger was cited for underage drinking and the toddler was given to Villarreal-Tellez's grandparents, WDJT reported.