Mom erects billboard seeking answers 10 years after son's death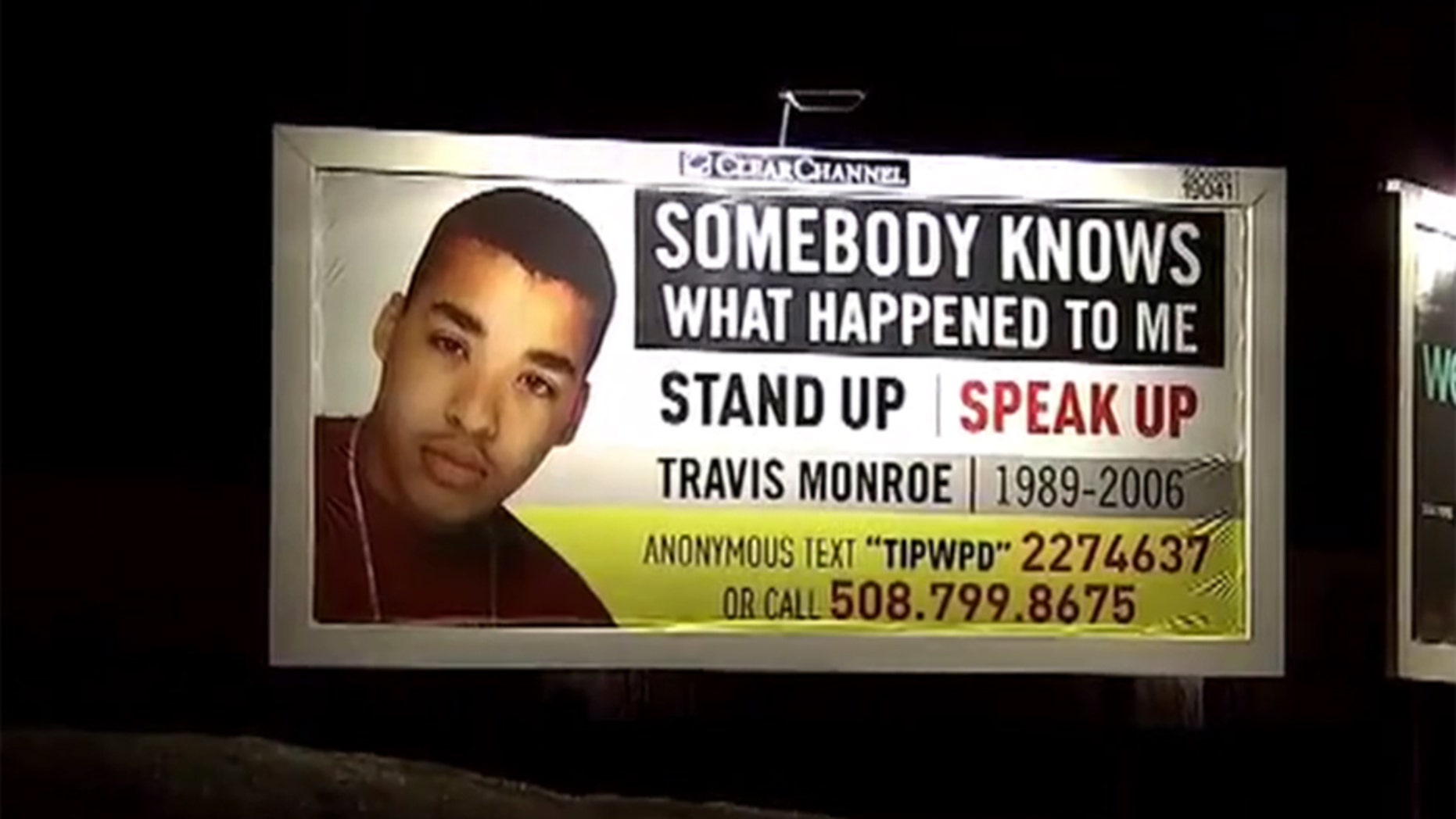 It has been more than a decade since 17-year-old Travis Monroe died in Worcester, but his mother is still searching for answers.
Travis died at the intersection of Gunnarson Road and Fales Street on Oct. 1, 2006, but it's still unclear how he died.
DETAILS OF DEADLY BUS-TRAIN CRASH IN MISSISSIPPI EMERGE
"We've got all these mixed questions. What happened to Travis? How does a healthy 17-year-old stumble in the streets no drugs, no alcohol in his body at all?" Christi Berry, the boy's mother, said.
Last month, Berry had a billboard installed on West Boylston Street in Worcester and now has renewed hope that someone will help solve the mystery.
"He might have been assaulted. A firefighter did see him on the road, stated he thought he was a scarecrow. Made a 911 call and drove away. Which I can't wrap my head around that," Berry said.
FAMILY GIFTS TULSA CUSTODIAN TRUCK TO KEEP HIM WORKING AT SCHOOL
Travis' body was found in the middle of the road less than a half mile from his house. Worcester Police say it was a hit and run, but the Medical Examiner ruled his cause of death as undetermined.
The statute of limitations to prosecute a suspected hit and run driver has been up for 4-years.
"It's time to step up and take responsibility and accountability.  It's never too late," Berry said.
Berry raised about $400 through a Gofundme to help pay for the billboard, and covered the remaining $1,100 out of her own pocket.
"It means a lot that there's a lot of support right now because I didn't feel like that when it first happened," she said.
If you have any information as to what could have happened to Travis Monroe you're asked to call Worcester Police at 508 799 8675 or text "TIPWPD" anonymously to 2274637.