Mom charged after leaving daughter in burning apartment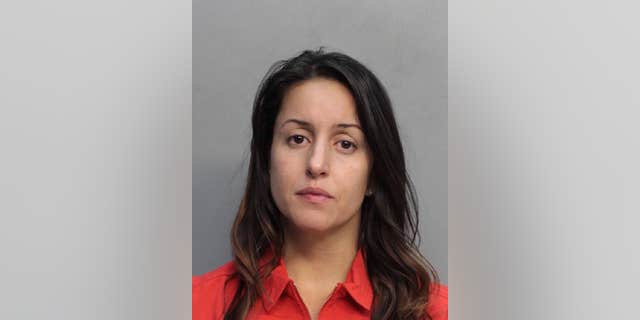 NEWYou can now listen to Fox News articles!
A Florida mom allegedly left her 6-year-old daughter screaming inside a burning apartment and later fled the scene as firefighters rescued the girl, authorities said.
Erica Rosello, 32, was charged with child neglect with great bodily harm stemming from the Thursday blaze, The Miami Herald reported.
The girl was taken to a hospital, treated for smoke inhalation and is currently in the care of her grandmother. A judge has barred Rosello from seeing her daughter and placed Rosello under house arrest, according to CBS Miami.
Rosello was allegedly in the hallway of her apartment complex when a witness saw smoke coming from Rosello's apartment. The witness said Rosello denied there was a fire but acknowledged her daughter was inside, according to a police report obtained by The Herald. The witness tried rescuing the girl, but couldn't get inside the apartment.
Miami-Dade firefighter David Arencibia told WSVN that the girl would have died if she remained in the apartment for another 3 minutes.
"I just told my partner to get on one knee, used him as a prop, he helped me up and I climbed in through the window," Arencibia said.
He added: "When I picked her up, she started moaning, which was a good thing."
After firefighters saved the girl, Rosello fled. She later called her mom to check on the young girl and Rosello's mom convinced her to come to the hospital.
It's unclear what caused the fire, but authorities are investigating.
"The firefighter basically entered a smoke-filled room and found the little girl lying on the bed," Miami-Dade Fire Rescue spokeswoman Erika Benitez told The Herald. "This is the type of rescue that every firefighter hopes for, in the sense that it had the best possible outcome. She was brought out to safety and the fire was contained."