Mom, 2 sons all found dead in minivan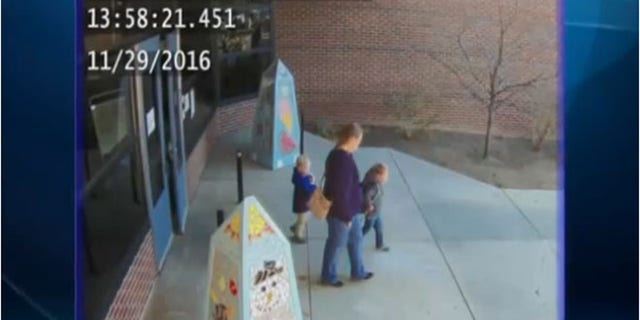 NEWYou can now listen to Fox News articles!
A woman found dead with her two sons in Colorado bought a handgun the day before, investigators said Thursday, adding that the weapon turned up at the scene of the crime.
CALIFORNIA POLICE OFFICER, WIFE FOUND DEAD; MURDER-SUICIDE INVESTIGATION UNDERWAY
Jennifer Laber bought the semi-automatic handgun about an hour before she picked up her sons, ages 3 and 5, early from Bear Canyon Elementary School Tuesday afternoon, Lone Tree Police Sgt. Tim Beals said.
The woman's husband, Ryan Laber, called police at 8 p.m. that evening reporting his wife and two children missing. A passerby found them the following morning at around 7:45 a.m. Wednesday, spotting Laber's 2011 silver Chrysler Town and Country near the loading dock of a closed Sports Authority. All three bodies were found inside the minivan.
GUNMAN IDENTIFIED IN MURDER-SUICIDE ALASKA HOTEL ROOM
The mom, 36, was not acting suspiciously when she left the school, according to officials who said they did not issue an Amber Alert because they thought it was unnecessary, FOX31 reported. "There were no red flags," Douglas County Chief Deputy Steve Johnson said.
Laber died of a self-inflicted gunshot wound, but The Denver Post reported police stopped short of calling the case a murder-suicide. Still, Beals said there were no suspects, and investigators have not provided any other explanation for how the three died.
Laber went through a proper background check upon purchasing the gun, a Glock 9mm semi-automatic handgun, 9 News added.
"We need a little bit of time and space to let this husband and father to process what has taken place overnight and to allow us and the Lone Tree Police Department to piece this together and give this father the answers he so desperately is going to need as he faces this real hollow time in his life," Johnson said.
The Associated Press contributed to this report.