'Modern-day Bonnie and Clyde' hitting banks along the East Coast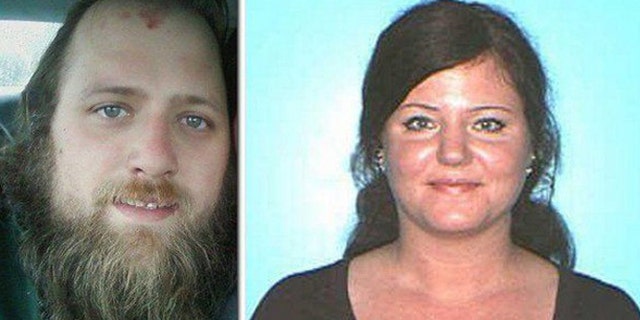 NEWYou can now listen to Fox News articles!
They've been called a modern-day Bonnie and Clyde – with the modern addition that the married marauders are allegedly ripping off banks to feed a heroin addiction and seven dogs.
Joseph and Jennifer Carrier, both 37, are being hunted by cops who suspect them of committing bank robberies in Massachusetts, Florida and Maryland during the last several weeks. Ludlow, Mass. police told the Boston Herald that the two are heroin users.
"I don't want to be the bearer of bad news, but I'm not expecting it to end with our bank," Abderdeen, Md., Police Sgt. C. William Reiber told the Boston Herald. "Not to sound like a cliché, but they're a modern-day Bonnie and Clyde. They're robbing banks and using the funds to support some sort of illicit activity."
But cops hope the duo's traveling kennel will be their undoing. The seven Brussells Griffon toy dogs they're suspected of traveling with require a great deal of care.
"We believe this will increase their visibility, as they may need to make frequent stops to let the dogs out," Reiber said.
The Carriers' spree began on Sept. 28, when Joseph allegedly robbed a Country Bank in Ludlow, Mass. The couple escaped in a stolen 2015 Buick Encore with a dealer plate of 265S, according to News4Jax. Jennifer is also wanted for the theft of that vehicle.
On Oct. 12, cops said Joseph stole $800 from a Wells Fargo in Palm Coast, Fla., walking to the counter and demanding "big bills" from the teller, noting "I have a gun." The teller gave him $300 initially, and Joseph allegedly reached in and grabbed more before fleeing.
The most recent stop was Friday at a Bank of America in Aberdeen, Md., where Joseph Carrier allegedly walked into the bank and insinuated he had a gun. Cops believe he and Jennifer fled in the Buick along I-95.