Missouri officer killed during traffic stop, man sought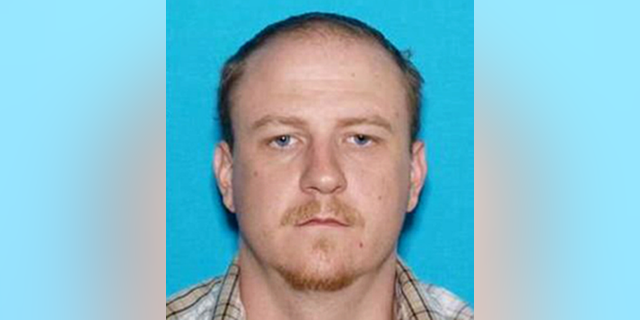 CLINTON, Mo. – Authorities are searching for a 39-year-old suspect in the fatal shooting of a western Missouri police officer during a traffic stop, the Missouri State Highway Patrol said Monday.
Clinton police officer Gary Michael, 37, who had been on the force less than a year, died late Sunday near Clinton, about 75 miles (120 kilometers) southeast of Kansas City, Missouri Highway Patrol Sgt. Bill Lowe said. The traffic stop involved a registration violation, Lowe said.
The vehicle stopped was registered to Ian McCarthy of Clinton. Lowe said Monday that McCarthy is suspected in the killing. The driver fired at Michael, who was able to return fire, then he drove away but crashed and fled on foot, Lowe said. It was not clear if the driver was shot or injured in the crash.
Officers searched a house Monday morning where McCarthy was thought to be, but he was not there. Lowe said authorities believe he is still on foot somewhere in the Clinton area.
Court records indicate McCarthy pleaded guilty in November 2013 in Missouri to a misdemeanor driving without a valid license. In July 2015, he was charged with unlawful possession of a firearm. Court records don't indicate the outcome of that case.
Michael was a lifelong resident of Clinton and leaves behind a wife and stepsons.
"In a small community, the police department is very tight-knit, so it's obviously devastating for the family and also for the police department," Lowe said. "(Michael) was heroic right to the end. He was protecting his community."