Mississippi woman who attempted to join ISIS pleads guilty to terror charge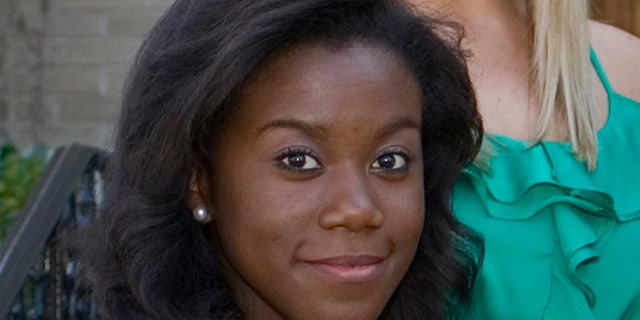 She tried to trade in her pom-poms for suicide bombs.
Former Mississippi State chemistry major Jaelyn Young – who had been a high school cheerleader, honor student and homecoming maid – pleaded guilty in federal court Tuesday to one count of conspiring to provide material support to ISIS. She'll be sentenced at a later date.
The Vicksburg beauty turned her back on her teenage pageantry after she converted to Islam in March 2015, when she began wearing a burqa and distancing herself from non-Muslim friends. Prosecutors said she "began to express hatred for the U.S. government" and expressed "support for the implementation of Shariah law in the United States."
Young, whose father is a police officer and Navy veteran, sought to travel to Syria with her fiancé, Muhammad Dakhlalla, in order to become a medic for a terrorist group infamous for its cruel treatment of women and non-members. Dakhlalla pleaded guilty to a similar charge on March 11 and is also awaiting sentencing.
But far from a case of a love-stricken young girl following her beau to a Middle Eastern fantasy, Young agrees with prosecutors who say she was the primary driver of the intended move to Syria and continually prodded Dakhlalla to speed up their passport approval so they could leave.
"I found the contacts, made arrangements, planned the departure," prosecutors said she wrote to her family in a "farewell letter" last August. "I am guilty of what you soon will find out."
The couple was arrested Aug. 8 before boarding a flight from Columbus, Miss., with tickets for Istanbul that Young had purchased using her mom's credit card without permission.
Authorities began tracking Young and Dakhlalla in May when the couple contacted undercover federal agents for help traveling to Syria.
Aside from her own admissions and actions, prosecutors cited prior online statements from Young expressing support for ISIS and ISIS-inspired terror attacks. Prosecutors said Young approvingly cited a video of a man accused of being gay being thrown off a roof to his death by militants. She also expressed joy at the shooting of five members of the military in Chattanooga, Tenn., by an Islamic militant in July.
"What makes me feel better after watching the news is that an akhi carried out an attack against US marines in TN! Alhamdulillah, the numbers of supports are growing…" she's said to have written.
In her "goodbye" letter, she told her family not to look for her.
"Do not alert the authorities," Young wrote. "I will contact you soon. I am safe. Don't look for me because you won't be able to retrieve me if you tried. I am leaving to become a medic."
The Associated Press contributed to this report.