Mississippi man stabs his mother, grandmother in federal office before security guard shoots, kills him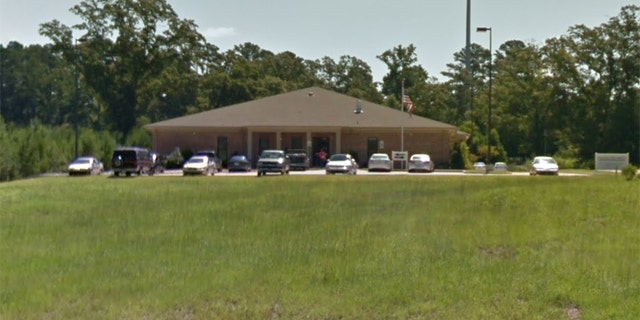 A 21-year-old Mississippi man who stabbed his mother and grandmother in a federal government office was then shot to death by a security guard, authorities said.
Pike County Coroner Jason Jones said Branen Carter died of the gunshot wound Monday.
Carter was at the Social Security Administration office in McComb with his mother and grandmother.
Jones said another relative told him the mother and grandmother had an appointment there, and gave Carter a ride.
The family came from Foxworth, about 40 miles east of McComb.
Carter's mother, Lee Anna Turnage, and grandmother, Ann Carter, were in stable condition at Southwest Mississippi Regional Medical Center in McComb, The Mississippi Clarion Ledger reported.
Large numbers of law enforcement officers responded to the one-story brick building on the edge of McComb, about 100 miles south of Jackson.
Director of Communications for the Federal Protective Service, Robert Sperling, told The Clarion Ledger that his agency has a long history of using armed security guards at federal agencies it oversees.
"It's a cornerstone. We have officers in social security offices and most federal agencies across the country, such as the IRS," Sperling said.
The Associated Press contributed to this report.