Escaped Mississippi inmate suspected of killing pastor presumed dead after barricade, house fire
Mississippi inmate Dylan Arrington is suspected of killing a pastor during a carjacking
A Mississippi inmate who escaped from a Hinds County jail over the weekend is believed to be dead after the house he was barricaded in burned, authorities say.
Inmate Dylan Arrington, 22, shot a deputy in the lower right leg before the Leake, Mississippi, home caught on fire, Leake County Sheriff Randy Atkinson said Wednesday.
Arrington is suspected of killing Pastor Anthony Watts, 61, of Simpson County and stealing his red pickup truck. He was a pastor at a D'Lo church.
Law enforcement agencies in Mississippi are still searching for three other men who escaped.
4 PRISONERS ON THE RUN AFTER ESCAPING FROM MISSISSIPPI JAIL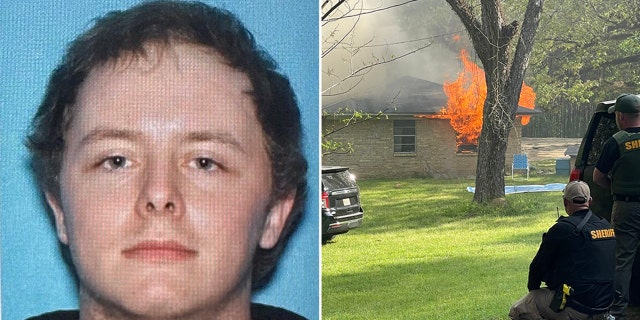 Arrington was barricaded inside a Leake home that was on fire Wednesday morning, WJTV reported, citing Leake County Sheriff Randy Atkinson.
In an update on Facebook, the sheriff's office said that the suspect had been located at a residence at 2511 Conway Road early Wednesday, shooting from within the home at around 7:10 a.m. local time, and striking an investigator identified as Deputy Horn in the lower right leg.
"The situation continued for roughly two hours before it was resolved," the sheriff's office wrote.
Horn was transported to Leake Baptist Hospital and is currently in stable condition.
According to Fox 8, the fire started a couple of hours after the standoff.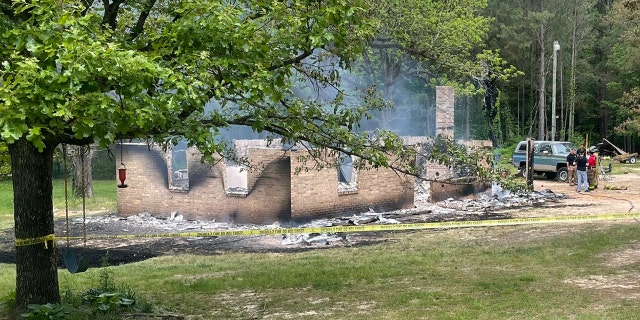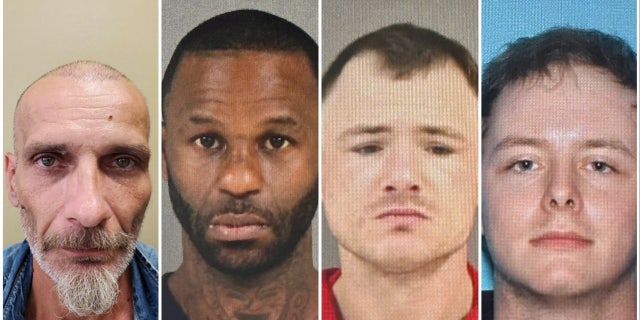 "Basically, one of the times he was shooting from the residence, when he shot, the window," Atkinson told the channel. "And it started smoking from that particular part of the house, and it just came up, I guess, spreading throughout the residence."
A manhunt started Tuesday following reports that Arrington was in the area. Residents were instructed to "please keep your doors locked and have no keys or weapons in your vehicles."
Police said Watts, the pastor, was shot and killed Monday night around 7 p.m. on Interstate 55 in Jackson after he pulled over to help a man who had wrecked a motorcycle. Officials noted that the man shot Watts several times and then stole his Red Dodge Ram. Watts died at the scene.
"Based on information gathered from investigators, the suspect ... fit the description of 22-year-old Dylan Arrington," Jackson Police Chief James E. Davis said.
In a separate Facebook post, county Sheriff Tyree Jones said Tuesday the office had been made aware of a killing and carjacking that occurred Monday evening in south Jackson, and that the sheriff's office had been working with the Jackson Police Department (JPD) to confirm details surrounding the incident.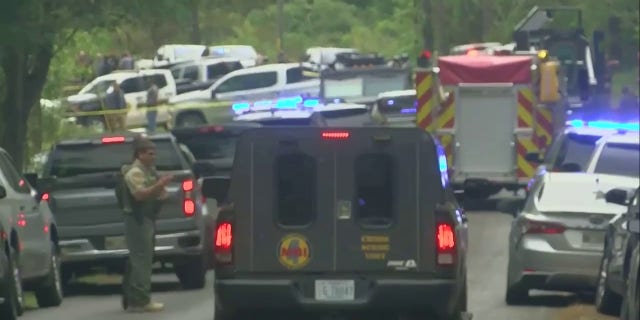 The sheriff's office has also been in contact with federal partners who are "very actively and aggressively searching for the escapees."
The U.S. Marshals service and the Mississippi Bureau of Investigation are among those assisting in the search.
"At this time, according to the information we've been given, a suspect has not been identified and no description of the suspect has been publicly released. There is speculation that one of the escapees could be possibly responsible for this incident being investigated by JPD, but that can't be confirmed due to the lack of information being provided at this time," Jones wrote.
Anyone with information regarding the escapees was being asked to call in, and to be on the lookout for the stolen 2011 maroon Dodge Ram 1500 with a tan stripe and Cowboys stickers. The license plate reads: SP14067.
The escaped inmates include Arrington, 24-year-old Casey Grayson, 22-year-old Corey Harrison and 51-year-old Jerry Raynes. Their crimes include auto theft, grand larceny and additional felony charges.
Raynes has a previous history of escape and multiple individuals – some who were recently brought in to the Raymond Detention Center – have ties to the area.
FBI 10 MOST WANTED: HOW US INTELLIGENCE DETERMINES WHO MAKES NOTORIOUS CRIMINAL LIST
All of them face additional charges in the escape, including possibly auto theft.
In a press conference on Monday, Jones apologized to the county for the public safety breach.
"We have once again been compromised. We are accountable for this," he said, adding that investigations are underway.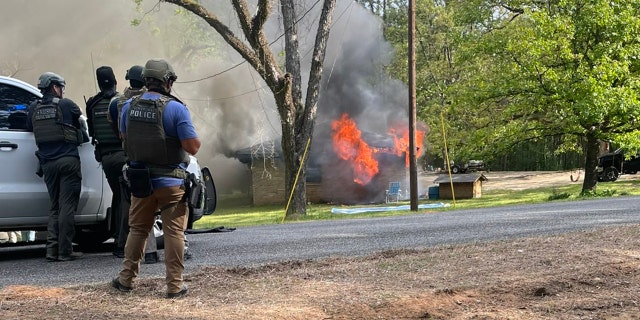 Jones told reporters that on Saturday night, the inmates breached one of the cells and the roof.
GEORGIA THIEVES ALLEGEDLY STEAL $9K WORTH OF ALLERGY MEDICATION FROM PUBLIX STORES
They possibly left the roof of the facility at different times, and Jones said he was notified of the escape early Sunday morning.
At least one of the men traveled to Texas, and others are still in central Mississippi, as of Monday.
A Hinds County white pickup was found abandoned Sunday afternoon in Spring Valley, Texas.
Investigators also believed that the theft of a red 2005 Chevy Silverado is connected to the escapees.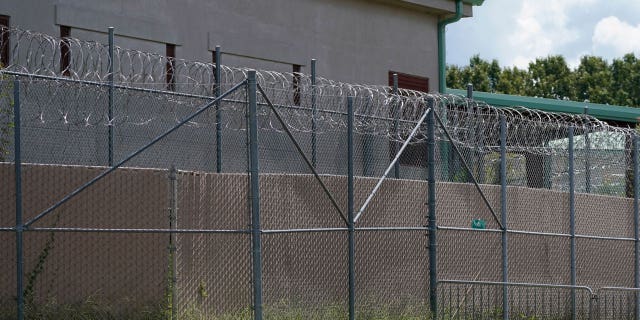 A Sunday morning head count lead to a lockdown of the detention center.
Jones said the Sheriff's Office was short detention officers and that the jail was near capacity.
CLICK HERE TO GET THE FOX NEWS APP
He also discussed making repairs to the jail and updating the countywide alert system.
"It's no secret. We are still facing challenges regarding our detention center," Jones said.
The jail was already under federal scrutiny for alleged mismanagement.
In July, a federal judge ordered a rare takeover of the jail after he said deficiencies in supervision and staffing led to "a stunning array of assaults, as well as deaths." In December, the U.S. Fifth Circuit Court of Appeals stayed that order.
The Associated Press contributed to this report.