Mississippi boy, 9, shot while sleeping in backseat of mother's car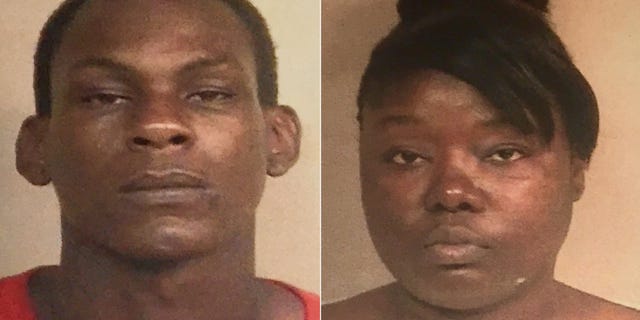 NEWYou can now listen to Fox News articles!
A 9-year-old boy shot in the head through a car window is alive but in critical condition in Jackson, Mississippi, local media report.
Kendrick Jackson, 26, and Lakia Bradley, 35, have been charged with aggravated assault in connection with the shooting that wounded Richard Kyles. Jackson reportedly is the ex-boyfriend of the boy's mother.
Deneka Frazier was driving home with four kids in the car when she noticed a car following her.
"I got on McDowell Road on my way home and I seen that a car was following me," Frazier told Mississippi News Now. "They commenced to run me down in my car," Frazier continued, "Kendrick Jackson and Lakia Bradley, they knew my kids were in the car. They did not care. And they chased me down. I ducked off on a street. I guess the lights were out due to the storm. And that's when he shot into my car. And he hit my baby in the head."
14-YEAR-OLD TEXAS BOY SHOT TO DEATH BY TWIN AIMING FOR SNAKE
Frazier told the newspaper that Richard Kyles is "my youngest, and he's the strongest. Because he has woke up. He's asking for me, saying my name. God is Good."
Bradley drove the vehicle, a while Chevy Impala, investigators said. Jackson is the ex-boyfriend of Frazier and has allegedly been threatening her recently, according to MS News Now.
MAN ACCUSED OF KILLING 'BABY DOE' WON'T TESTIFY
Frazier said "I don't understand what I did to neither one of them," but is certain "it was supposed to be me. It was meant for me."
Kyles is in the hospital right now. The family is praying for strength and healing for their youngest, who they call "Man-Man."