Missing worker's truck sought near kidnap suspects' hideout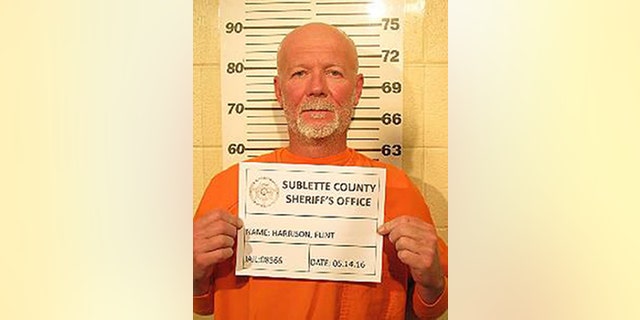 NEWYou can now listen to Fox News articles!
SALT LAKE CITY – Authorities are looking for a missing Utah worker's maintenance truck near the hideout of a father and son who fled to Wyoming amid accusations they kidnapped a woman and her four teenage daughters.
The Sublette County Sheriff's Office said crews plan to use sonar to search parts of a lake close to the suspects' campsite on Wednesday.
Police are investigating whether Flint Wayne Harrison and son Dereck James "DJ" Harrison used the truck to get from Salt Lake City to Wyoming, where they were captured this weekend. The worker disappeared from the area where they were hiding out.
Authorities say there's no evidence the cases are linked, but they're leaving no stone unturned.
The Harrisons are accused of using drugs and tying up the family in a basement because they thought the mother reported them to authorities.