Missing Wisconsin girl, 13, possibly spotted in Florida after parents found dead in home, police say
New images were released Tuesday in the search for a missing teenager considered to be "in danger" after her parents were found dead inside their Wisconsin home Monday following a suspicious 911 call.
The pictures' release comes as authorities ramp up their efforts following an outpouring of tips -- including one from Florida. Miami police said a girl matching Jayme Closs' description was seen near Northwest 27th Avenue and 11th Street on Monday afternoon. The 13-year-old vanished early Monday from her home near Barron, about 80 miles northeast of Minneapolis.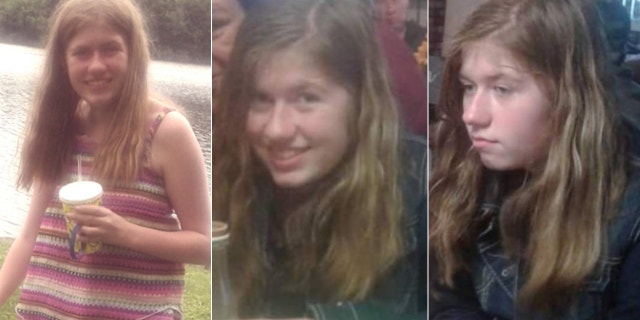 "If it was her, she was in a black Ford Explorer with a possible WI plate of I60WER. If you have any information please call 911 immediately," police tweeted.
In a Tuesday afternoon news briefing, Barron County Sheriff Chris Fitzgerald said they are actively looking into every tip they receive, including the possible sighting in Miami, in their investigation into Jayme's disappearance. Police have also interviewed several people in the case, according to Fitzgerald, who urged residents to take notice of suspicious behavior from individuals.
"We want to bring Jayme home. That's the main point," Fitzgerald said.
Barron police responded to a 911 call at the home on Highway 8 just before 1 a.m. Monday and found the teen's parents, James Closs, 56, and Denise Closs, 45, dead inside. Fitzgerald said there was evidence of gunshots, but stopped short on definitively saying how the couple died.
He said the 911 call was made on a cellphone and the person on the line never spoke to the dispatcher. Noises heard indicated there was some kind of disturbance going on, prompting officers to respond to the scene.
Authorities issued an Amber Alert on Monday evening after failing to find the teenage girl. Jayme is described as 5-feet, 100 pounds with green eyes and blond or strawberry-blond hair. No description of a possible suspect or vehicle was provided. The sheriff said Tuesday the last time the teen was seen was at a family gathering Sunday afternoon.
WISCONSIN GIRL, 13, 'MISSING AND IN DANGER' AFTER PARENTS FOUND DEAD IN HOME, SHERIFF SAYS
Investigators have enlisted the help of the National Center for Missing and Exploited Children and the FBI, which has agents who specialize in missing children cases, Fitzgerald said, and police have gone to Jayme's school to speak with her friends and acquaintances for information in the search.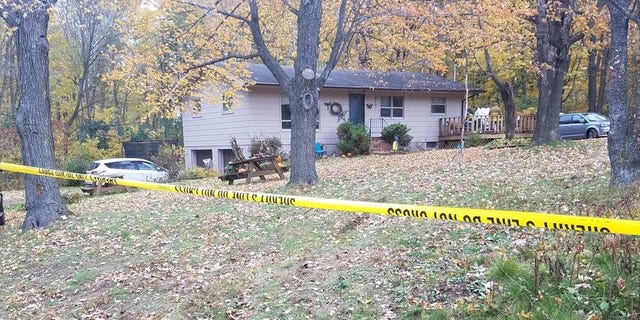 Christine Fink, who runs a dance studio Jayme attends, told FOX9 the 13-year-old and her mother appeared to have a good relationship.
"Jayme is so sweet, so kind, loved dancing, loved being here; this was the perfect outlet for her, in my opinion, and she thrived here. That's why she's been here for so long," Fink said. "Obviously this news is shocking for all of us. We're scared, we're sad—it's just a horrible situation."
Fitzgerald told FOX9 police hadn't received any previous calls to the family's home. Police did not indicate if there were possible suspects in the case, or whether they believe Jayme had left on her own or was kidnapped. On Tuesday, Fitzgerald reiterated that Jayme was "missing and in danger."
Anyone with information is urged to call Barron County Sheriff's Department's tip line at 1-855-744-3879.
The Associated Press contributed to this report.