Missing Special Olympics athlete with autism found safe, police say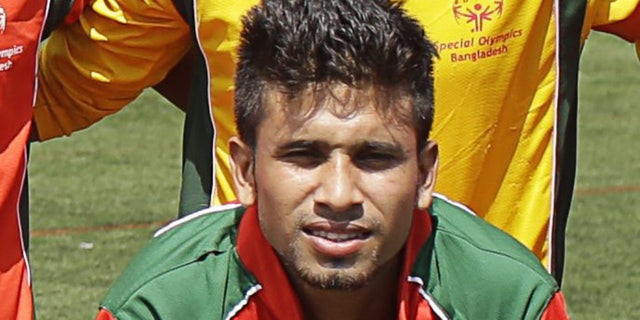 The Special Olympics athlete from Bangladesh who disappeared from his Chicago hotel last week was found safe Tuesday, police said.
Chicago police spokesman Anthony Guglielmi tweeted 22-year-old Rezwanhul Haque had been located "safe and unharmed" by officers.
"He indicated he left Chicago hotel on his own & made decision independently," Guglielmi wrote, adding that the missing person case is now closed.
No additional information was made available.
CHICAGO POLICE SEARCH FOR MISSING AUTISTIC ATHLETE WHO DISAPPEARED DURING SPECIAL OLYMPICS
Haque was last seen on hotel surveillance footage getting into an SUV on Thursday afternoon. He caused a scare when he failed to show up to a meeting Friday.
Police said he has high-functioning autism and does not speak English.
Haque is in Chicago to participate in the 50th anniversary of the Special Olympics, which started Friday.
"We have been working closely with the Chicago Police Department who are now satisfied that Rezwanul is no longer a missing person," Special Olympics spokesman Mark Daley said in a statement obtained by the Chicago Sun Times. "We are relieved — as our first priority is always the well-being of our athletes. We are working closely with the Bangladeshi diplomatic community to do everything we can to ascertain his needs and provide support and assistance."