Missing mom Crystal McDowell's ex-husband charged with murder after body found
The ex-husband of a Texas real estate agent who has been missing since the day before Hurricane Harvey struck has been charged with her murder, according to published reports.
The news of the arrest coincided with the announcement by Texas law enforcement authorities that remains found in a wooded area are believed to be those of the Realtor, Crystal Seratte McDowell.
The mother of two was last seen Aug. 25 leaving the home of her boyfriend to head to Houston, where her ex-husband lives, to pick up the two children they share.
She was reportedly planning to go to Dallas with her children, ages 5 and 8, to ride out the storm.
Those close to her became worried when, uncharacteristically, she failed to respond to telephone calls and texts.
Her uncle, Jeff Walters, said in an interview with NBC's "Dateline" that he had reached out to her ex-husband, Steven McDowell, to inquire about his niece.
"He said she had sent him a message saying she was coming to pick up the kids to go to Dallas, but she didn't show," the uncle told "Dateline." "We aren't sure she sent those messages to him, though. She never told me of plans to go to Dallas for the storm."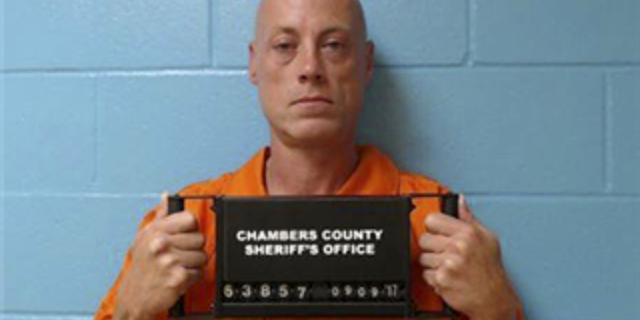 The Chamber County Sheriff's Office said that Crystal McDowell, 37, was not a victim of the hurricane, and they are certain her death stemmed from a crime.
The real estate agent was seen on video cameras on her ex-husband's property leaving his home. Sheriffs found the bag she used to carry her business papers inside her ex-husband's house.
Surveillance cameras inside the ex-husband's home captured her leaving the property. The Chambers County Sheriff's Office had nine persons of interest, according to the local ABC affiliate, but then moved to arrest Steven McDowell on Saturday after they found the remains believed to be those of his ex-wife.
Chambers County Sheriff Brian Hawthorne told ABC News "Hurricane Harvey is not the reason Crystal McDowell is missing."
Four days after her disappearance, which her uncle reported to police, her Mercedes-Benz was found in a flooded parking lot of a Motel 6.
Walters raised his niece after her parents died when she was only 11.
Walters said on his Facebook page on Saturday: "She is a light in the heavens that can never be extinguished…She is an Angel that watches over us all with that bright smile."