Missing Michigan soldier died by suicide, police say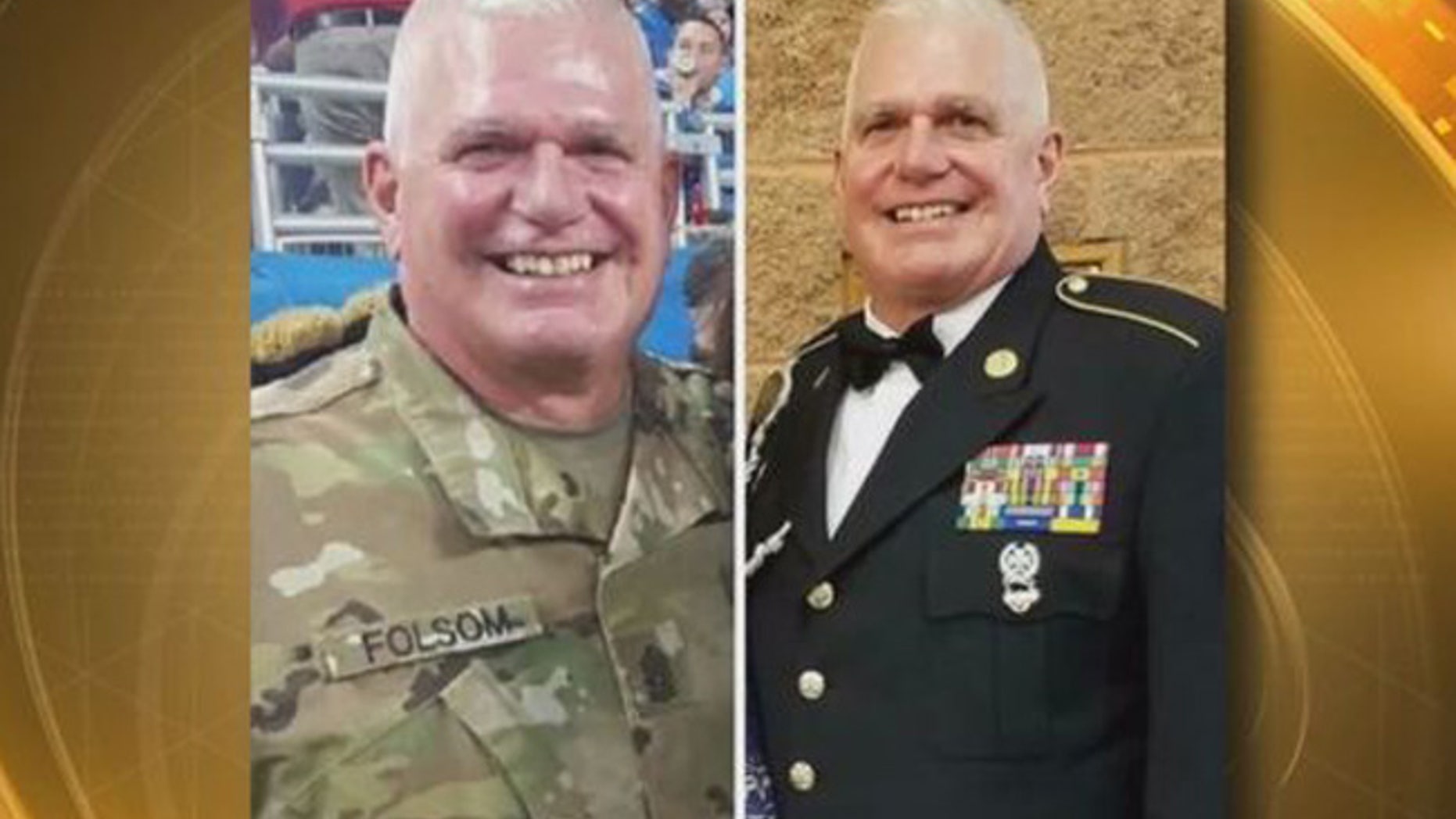 A military man who had been missing from Waterford for a week was found deceased Wednesday. The Waterford Police Department says Command Sgt. David Folsom died by suicide.
Folsom disappeared when he voluntarily left his home in the early morning hours of July 13. His wife said he wasn't sleeping, so he got up around 3:30 a.m. She assumed he went downstairs to go on his phone or computer, but, when she got up that morning, he wasn't in the house.
Investigators tried to find Folsom, contacting local military posts, VFW Halls, Camp Grayling, hospitals and other various military entities. Folsom has been with the Army National Guard for 20 years, and had been deployed twice to Guantanamo Bay and Afghanistan. His family also recently told FOX 2 he has Post Traumatic Stress Disorder, and that it's gotten worse as of late.
HOMELESS, 84-YEAR-OLD WAR VET TWINS SAY 'IT'S HELL' AFTER HOME FORECLOSED
On Wednesday evening, two walkers called police after they saw a body in the wooded area near Cooley Lake and Hiller roads.
"This was PTSD, which is one of my life goals to end and, so, it mattered to me. This is the hardest one, probably, I've ever done. I wasn't happy with the outcome but I didn't want him to be in the rain today so I was glad they found him and can bring him home," says Ron Adkins with the Shiawassee Search and Rescue team.
Investigators confirmed the body was Folsom, and that he had died by suicide.