Missing Illinois girl, 1, found dead in 'squatter' home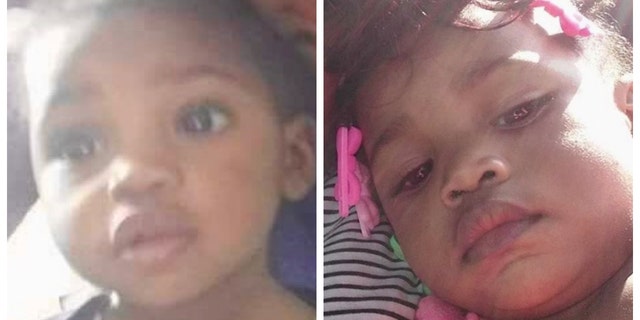 A 16-month-old girl reported missing Tuesday from her home in a Chicago suburb was found dead in the house -- reportedly inside a couch.
The Will County Sheriff's Office and FBI executed a search warrant late Wednesday at the home in Joliet Township and found Semaj Crosby dead.
The house was in deplorable condition and as many as 15 people were living there at any given time, Deputy Chief Richard Ackerson with the Will County Sheriff's Office said. He added that a family attorney referred to them as "squatters."
NORTH CAROLINA MAN ACCUSED OF LEAVING CHILD IN CAR ALONE AGAIN, POLICE SAY
Investigators removed the couch Thursday, WBBM reported.
The girl was last seen Tuesday evening outside her home. Earlier that day, Illinois Department of Children and Family Services officials had been at the house investigating an allegation of neglect against the victim's mother, according to statement from the agency.
The agency officials said they saw all three of the mother's children, including Semaj, and observed no obvious hazards or safety concerns.
Semaj's body was found after the mother's lawyer gave the sheriff's office consent for the house to be searched Wednesday night, Ackerson said.
He called Semaj's death suspicious, but not necessarily a homicide. An autopsy will determine the cause of death.
The Department of Child Services had been working with the family since September 2016, with four unfounded investigations for neglect, and two other pending investigations for neglect opened in March 2017, agency officials said.