Missing Colorado toddler dies hours after being found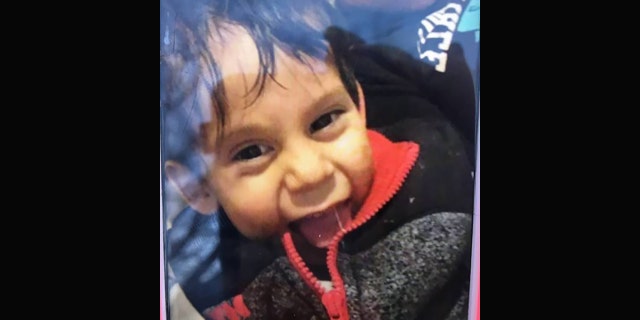 A GoFundMe page has been created on behalf of the family of a Colorado toddler who was the subject of an Amber Alert and died hours after he was found.
Nain Dominguez, 2, died at a hospital after being found in grave condition after his disappearance Saturday.
"This was an unfortunate and very devastating accident for little Nain's entire family," the GoFundMe page's creator Yannel Rascon Valles wrote. "Nain had a smile and personality that would put the saddest person in a great mood."
Valles established the page to solicit funds to help pay for Nain's funeral.
The Colorado Springs Gazette reported Monday that a nearby resident said the boy's shoes had been found in Fountain Creek, suggesting the death was accidental.
"We can't confirm that right now," Natalie Sosa, a spokeswoman for the El Paso County Sheriff's Office, told Fox News.
Nain was with his family near the Stratmoor Valley Park Trailhead in Colorado Springs when an older sibling reported him missing Saturday evening, the paper reported.
Authorities initially feared the boy had been abducted.
The Amber Alert was activated Saturday at around 5:40 p.m., according to KRDO-TV.
The alert said El Paso deputies were looking for a white van in connection with the boy's disappearance.
The Amber Alert was canceled about two hours after it was issued.