Missing Canadian firefighter last seen at New York ski resort found in California, police say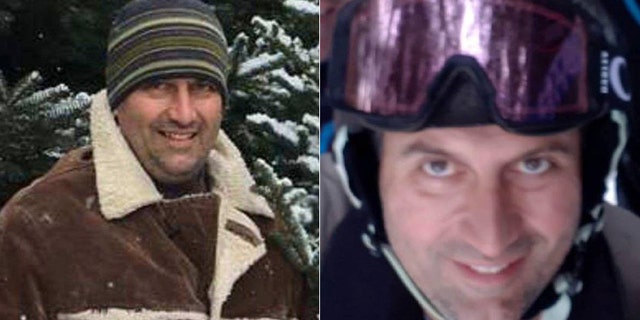 A Canadian firefighter who mysteriously vanished while he was on a ski trip in upstate New York was found in California on Tuesday "alive and in good health," police said.
Constantinos "Danny" Filippidis, 49, of Toronto, Canada, was found in Sacramento, Calif. after he was reported missing on Feb. 7, New York State police said. He was wearing the same ski clothes, including his helmet and goggles, that he was last seen wearing a week earlier.
Circumstances surrounding Filippidis' disappearance, including how he ended up more than 2,800 miles away from the ski resort, remain unclear. Filippidis, a Toronto firefighter, was alone when he was found.
"The search was discontinued after Filippidis was located alive and in good health in Sacramento, California. Filippidis has made contact with local authorities in Sacramento. The State Police continue to investigate the circumstances regarding this case," police said.
Filippidis was reported missing last week after his friends couldn't find him during a ski trip to Whiteface Mountain resort in Wilmington, New York, WPTZ reported. The firefighter's car was still in the resort's parking lot and his belongings were still in the lodge. But the concerned friends couldn't locate Filippidis when the resort closed.
Hundreds of volunteers spent 7,000 hours scouring the mountain in the search for Filippidis, according to WPTZ. About 100 Toronto firefighters also flew to the upstate New York ski resort to help in the search. K-9s and helicopters also were deployed — but nothing turned up for days.
Filippidis was located after he contacted his wife, Frank Ramagnano, president of the Toronto Professional Fire Fighters Association (TPFFA), told CBC News in a statement. Filippidis' wife said her husband was "confused and was unable to give direct answers to her questions," according to Ramagnano.
"She was communicating with him from the command center, and the state police were working to try and secure his safety," the TPFFA president's statement read.
Filippidis contacted Sacramento police, who took him to receive medical care as a precaution. Ramagnano said it's unclear if Filippidis has a history of mental illness.
Officials said it's unlikely Rilippidis traveled to Sacramento in a plane because police had his passport while he was missing.
"We understand that there will be speculation and many questions at this time; however, please appreciate that authorities will be conducting a full and thorough investigation into what transpired," Ramagnano said.