'Miracle on the Hudson' pilot, crew, passengers mark 5th anniversary of extraordinary landing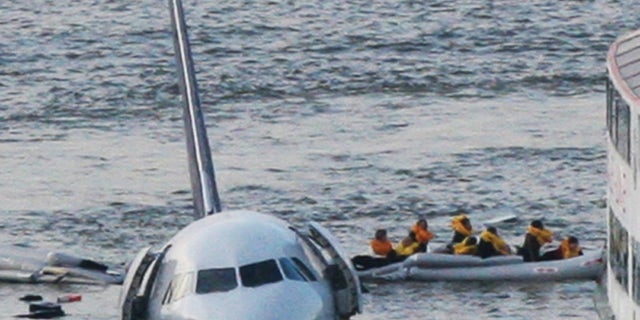 NEW YORK – The pilot, crew and passengers who were on board a plane that made an extraordinary landing on the Hudson River are marking the fifth anniversary of that remarkable day.
Capt. Chesley "Sully" Sullenberger III, First Officer Jeff Skiles and some passengers who were on US Airways Flight 1549 on Wednesday are expected to join some of the ferry crews who rescued them from the cold waters on Jan. 15, 2009.
The flight had just taken off from LaGuardia airport when a flock of geese disabled the engines. Sullenberger safely glided into a water landing. All 155 passengers and crew members were rescued in what became known as the "Miracle on the Hudson."