Minnesota woman suspected in 2 killings waives extradition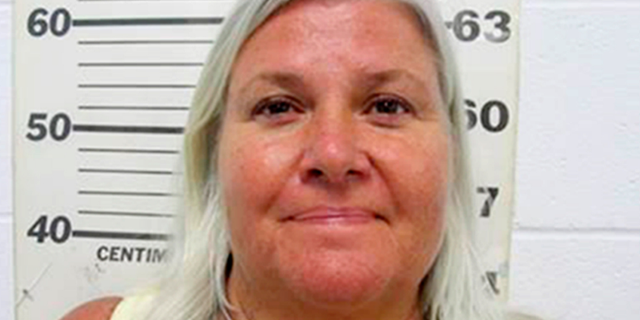 BROWNSVILLE, Texas – It will be first come, first served for two states wanting to take custody of a Minnesota woman who is suspected in two killings, a Texas judge ruled Monday.
Lois Riess waived extradition before the judge in Brownsville, Texas. The 56-year-old fugitive was the subject of a national hunt after her husband, David Riess, 54, was found fatally shot last month at their home in Blooming Prairie, Minnesota.
Authorities believe Lois Riess fled to Florida and killed Pamela Hutchinson to assume her identity. Hutchinson was found dead with gunshot wounds earlier this month in Fort Myers Beach, Florida.
Minnesota and Florida have 10 days to move Riess. Cameron County Associate Judge Louis Sorola ruled that the first state to send their authorities to retrieve her will get her.
Riess had been on the run since at least late March, when her husband's body was found. Investigators believe she used the same gun to fatally shoot 59-year-old Hutchinson.
Riess had checked into a motel in the South Texas beach resort town of South Padre Island and was sitting at a restaurant bar with others Thursday when, according to South Padre Island Police Chief Randy Smith, a witness recognized Riess from a video and called police.
The Star Tribune reported that the witness — a worker — recognized Riess from the way she flipped back her silvery hair.
"I thought, 'I know this lady,'" George Higginbotham, a manager at Dirty Al's restaurant and bar in South Padre Island, said. "She had a smile on her face like a vacationer, not really worried that people were looking for her. She flipped her hair, and that is what made it kick in."
Higginbotham said that flip was the same move he had seen Riess make in a video of her fateful encounter with Hutchinson in an oceanside bar in Fort Myers Beach.
Riess did not stay at Dirty Al's long, Higginbotham said. After checking the menu for about two or three minutes, she left and Higginbotham called police while a co-worker followed her and saw her get into a white car and drive to the north. Federal marshals caught her about 20 minutes later dining at the Sea Ranch Restaurant.
South Padre Island is about 25 miles (40 kilometers) from the nearest border cross into Mexico.