Minnesota man dead, woman missing after 3 fall into Chicago River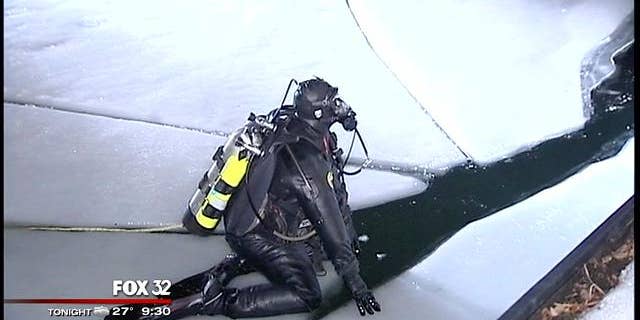 A Minnesota man died at a Chicago hospital early Monday after he apparently jumped into the Chicago River to try and retrieve a cell phone he had dropped into the water.
Police did not release the man's name Monday because next of kin had not yet been notified, but the Chicago Sun-Times reported that he was 26 years old and from St. Paul, Minnesota.
Authorities say a 23-year-old man and 21-year-old woman tried to help the man, but wound up falling into the water themselves. Both men were pulled from the water just after midnight Monday. The second man was in stable condition at a local hospital, a police spokeswoman told the Associated Press. The woman was still missing as of Monday evening and presumed dead
Chicago Police Officer Hector Alfaro told the Associated Press Monday evening that the search has ended for the day and recovery efforts will resume Tuesday morning.
The Associated Press contributed to this report.