Minneapolis bar closes after employees learn owner donated to white supremacist David Duke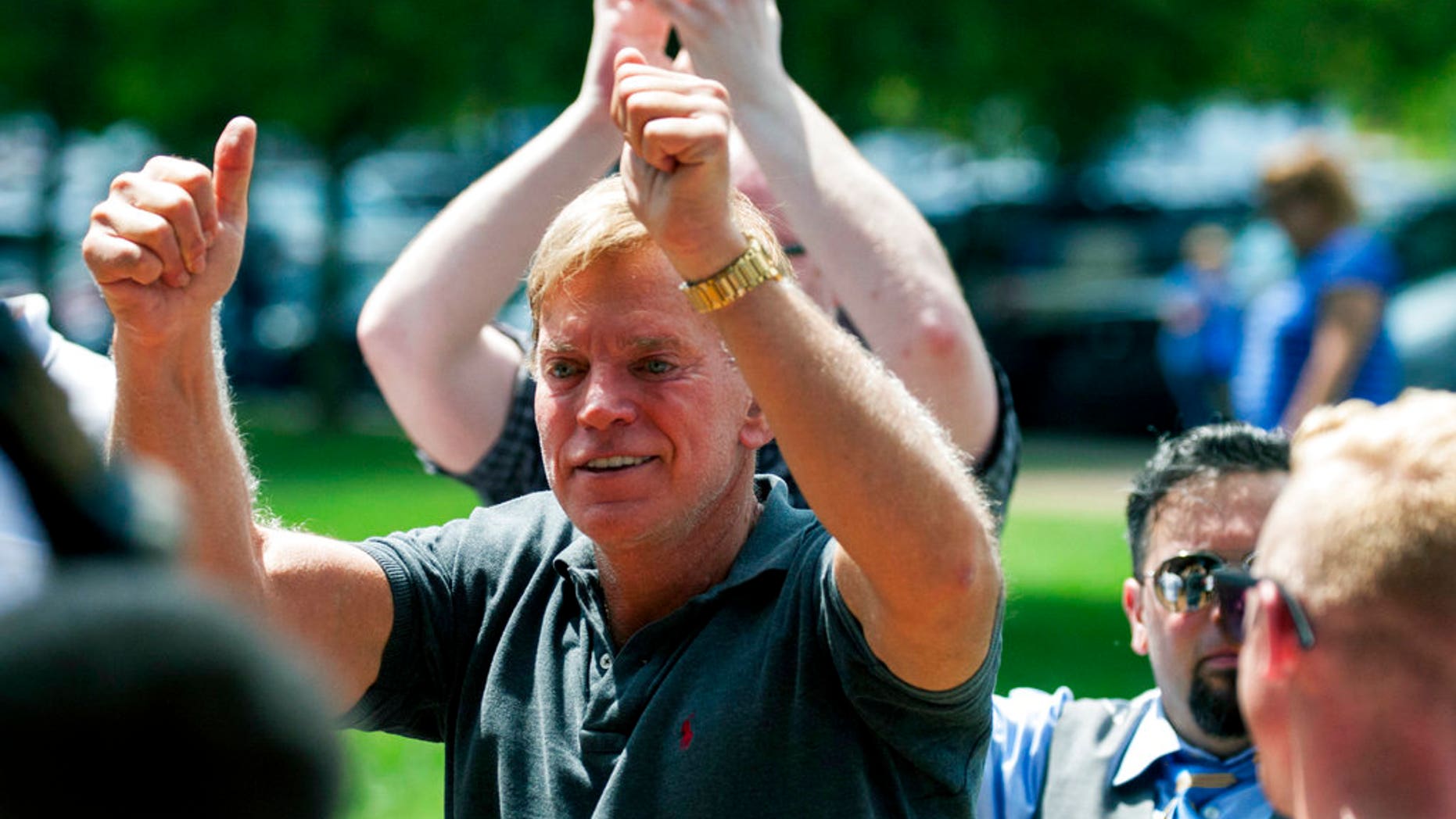 A bar in Minnesota shut down after employees and customers learned the bar's owner had donated money to white supremacist and former KKK leader David Duke.
Shutting down Minneapolis' Clubhouse Jager wasn't a decision made by owner Julius DeRoma, but rather by the employees who operated the bar, according to the Star Tribune.
A number of former employees resigned after they learned of DeRoma's support for Duke. Some quit on the spot.
CHARLOTTESVILLE AND A 'NEW GENERATION OF WHITE SUPREMACISTS'
The donation came to light in a story published by City Pages, which detailed DeRoma's $500 donation to Duke's failed 2016 campaign for U.S. Senate.
Word about the club owner's donation circulated quickly — performers and event organizers began to cancel scheduled shows, and weekly trivia night host Rob Callahan canceled his standing gig.
Callahan told City Pages that when he was called in to a Club Jager staff meeting that "Half the people were in tears, and the other half were pretty much punching walls."
According to the Tribune, people messaged club employees on social media and accused them of being Nazi sympathizers. One server said she was called a "Nazi" on the street, and was spit at.
In response to City Pages' report, Clubhouse Jager staff released the following statement:
"Clubhouse Jager is staffed by nearly 20 employees, who come from a diverse and inclusive background. We celebrate the diversity of our employees and we do not tolerate or endorse of any kind discrimination against anyone. Our focus remains on continuing our successful record of always providing our employees with a fun and positive work environment.
"Clubhouse Jager enjoys its positive relationship with the neighborhood and community, which includes a productive business relationship with City Pages for the past several years. Clubhouse Jager is dedicated to providing a safe and inclusive environment for all employees and customers."
WHAT EXACTLY IS PROTECTED UNDER THE FIRST AMENDMENT?
When confronted at his home by WCCO, DeRoma said his donation was "just basically free speech," and added that "it's basically something that is blown up beyond what it should be."
The bar's doors were shuttered just as a Chinese restaurant in Santa Cruz, California, closed due to similar backlash, the Santa Cruz Sentinel reported. O'mei Szechuan closed after it was found owner Roger Grigsby also donated $500 to Duke's 2016 campaign.