Minn. officer wounded in apparent targeted attack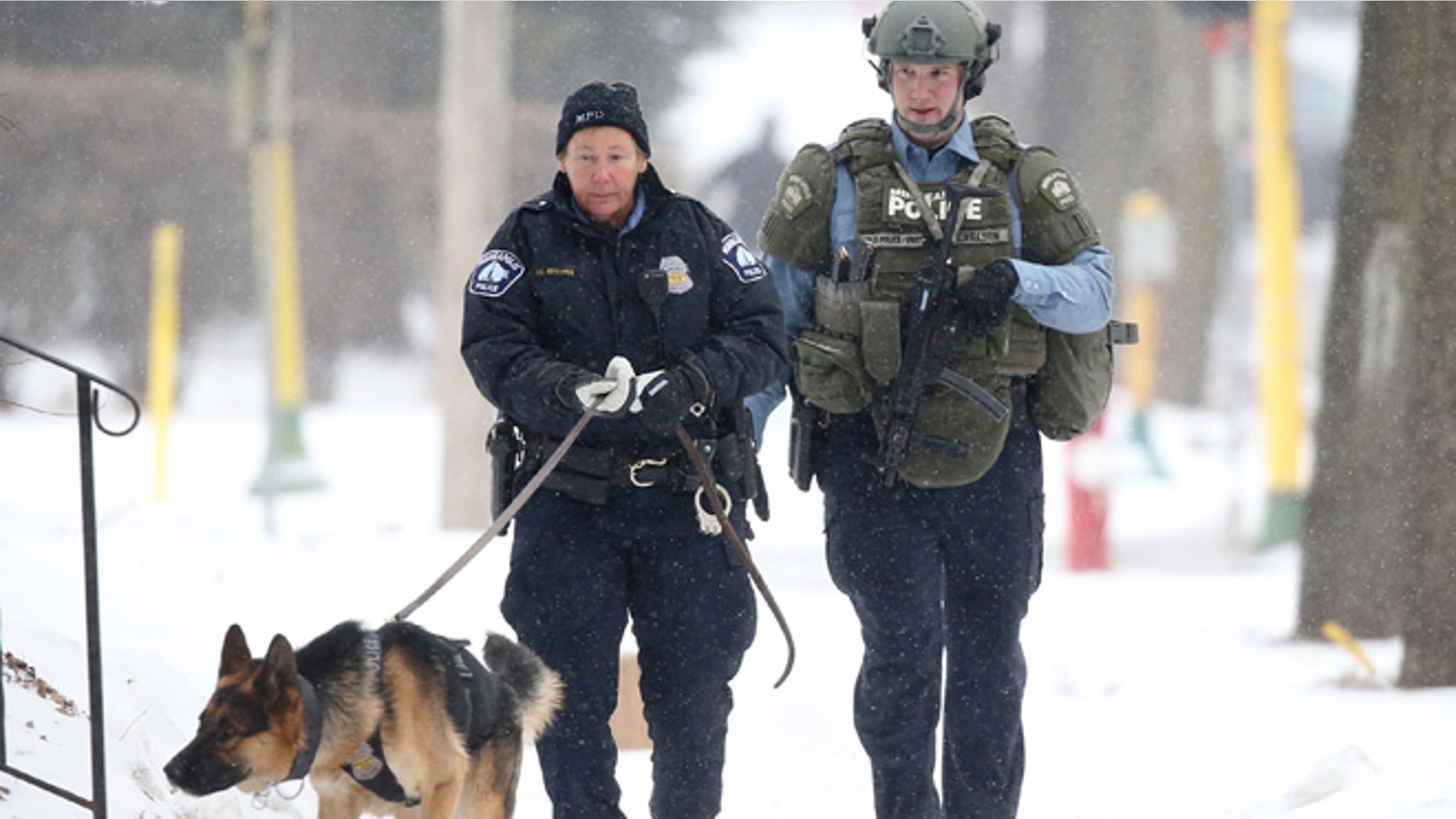 MINNEAPOLIS – Minneapolis police arrested someone Saturday in the early-morning wounding of an officer who investigators believe was shot because he was a member of the police force.
John Elder, a police spokesman, said he only knew that someone had been arrested in the early Saturday attack, but that further details would be released at an afternoon media briefing.
According to police, the officer and his partner had just handled a burglary call and were standing by their squad car at around  5 a.m. when someone shot the officer. His partner drove him to a hospital, where Elder said he's listed in "satisfactory but stable condition." He didn't describe the officers injuries in further detail.
Elder said the officer seemed to be targeted because he was a member of the police force, not because of anything he might have done.
"We're looking to see if that is a setup for the shooting, or did this individual just drive around looking for a police officer of some sort," Elder said. "At this point we don't know."
Chief Janee Harteau met with the officer and his family at the hospital, the department said in a news release.
"There is little doubt that an officer was the intended target of this shooting and that this officer just happened to be the one who was there," she said in a statement. "This is a reminder to all that every one of our officers face such danger simply because they choose to wear a uniform."
In a news release, Mayor Betsy Hodges called the shooting a "cowardly act."