Mini pet pig stolen during home break-in found dead, family says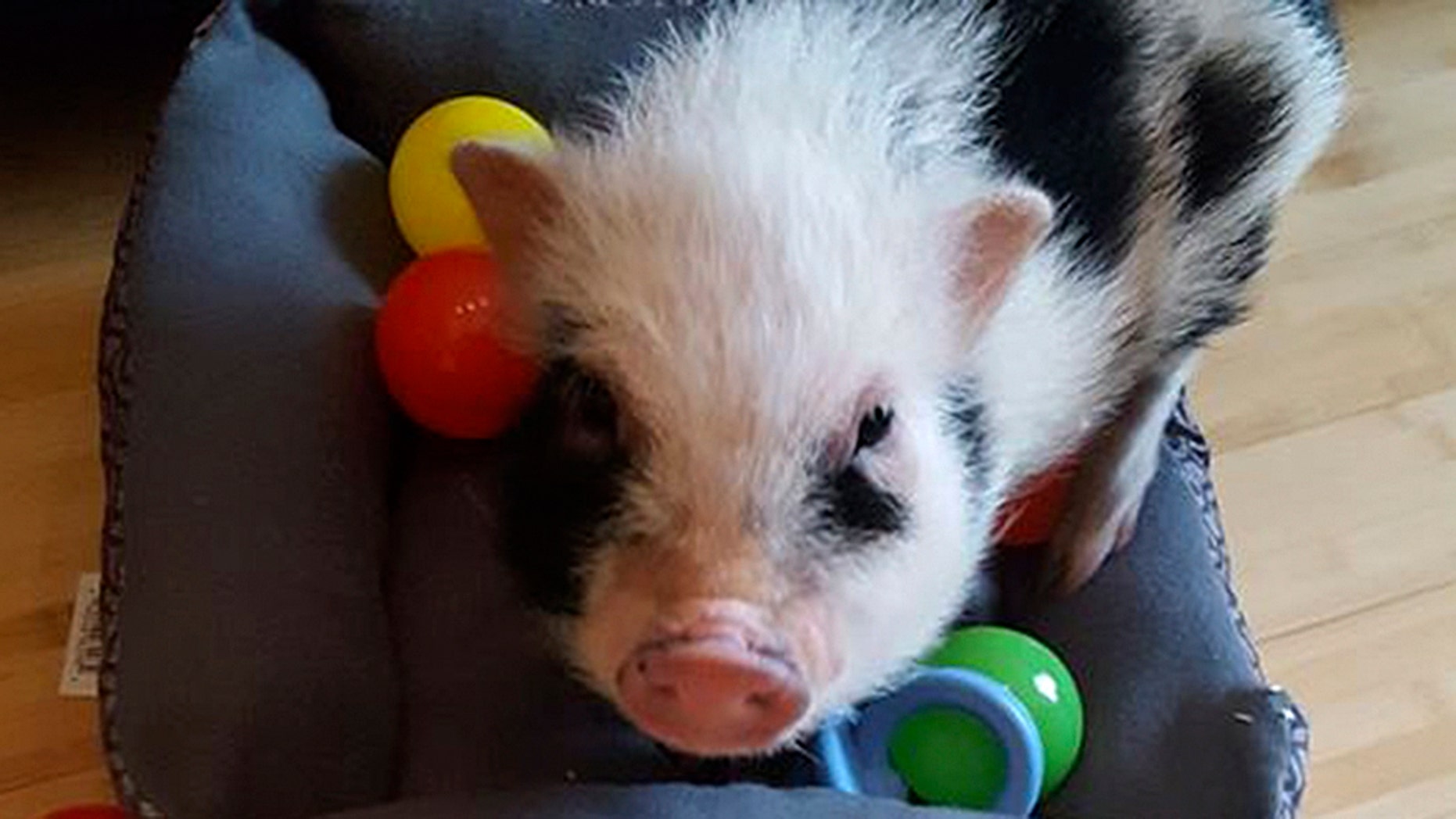 A small pet pig named Spam, who was stolen during a Cleveland home break-in earlier this month, was found dead, the owners said Thursday.
Spam was discovered in a Cleveland yard Thursday. It wasn't immediately clear how the pig died.
"We are devastated by this news and are astounded that someone is capable of doing something so horrific," owner Valerie Couch wrote on Facebook on Thursday.
She added a second post with a video of spam and another message: "Words can't express how heartbroken I am right now. I just didn't anticipate this outcome. I had so much hope in humanity to be optimistic despite the impending reality."
Couch said last week the 15-pound pig was stolen from her home, along with jewelry, a TV and a camera during a burglary.
A Go Fund Me account set up to offer a reward to help find the pig raised more than $1,000.
Couch said the money will be returned or donated to the Animal Protective League, which is performing an autopsy on the pig.
Cleveland police have said they are investigating.