Milwaukee Sheriff David Clarke rescinds acceptance of Homeland Security post
NEWYou can now listen to Fox News articles!
Milwaukee County Sheriff David Clarke, a tough-on-crime conservative Democrat, will not accept a post with the Department of Homeland Security.
It had been announced last month that he was taking a job as assistant secretary in DHS's Office of Public Engagement. He was to serve as a liaison between DHS and local and state law enforcement agencies, according to The Daily Caller.
Clarke's advisor, Craig J. Peterson, said in a statement, "Sheriff Clarke is 100% committed to the success of President Trump, and believes his skills could be better utilized to promote the President's agenda in a more aggressive role."
Peterson added, "Last Tuesday Sheriff Clarke met with President Trump and discussed other roles where the Sheriff could be of greater assistance to the President, and the Country. The Sheriff is reviewing options inside and outside of government."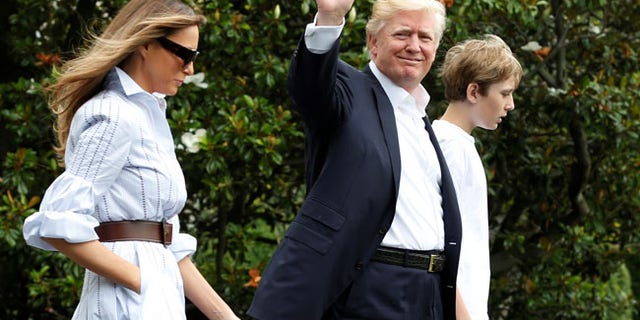 Clarke, who built a following among conservatives with his provocative social media presence, was a vocal supporter of Trump during his 2016 campaign. According to The Washington Post, he has been accused of plagiarism for his master's thesis at the Naval Postgraduate School, and he has drawn scrutiny for conditions in his jails that left one mentally ill inmate dead who prosecutors say was deprived of water as punishment.