Quick-thinking Milwaukee bus driver saves wandering baby, dramatic video shows
A dramatic video captures the moment a Wisconsin bus driver spotted a baby girl wandering barefoot and alone on the side of a freeway overpass last month, a shocking scene that prompted the driver to take action.
Irena Ivic, the bus driver, spotted the baby on a Milwaukee street at around 8 a.m. on Dec. 22. Recently released security video from bus cameras shows Ivic jumping out of the vehicle to secure the child, who was wearing just a onesie and diaper in the frigid weather.
WISCONSIN GIRL CONVICTED IN SLENDER MAN STABBING FILES APPEAL CHALLENGING TRIAL AS ADULT
"Oh my God, I'm shaking," Ivic is heard saying in the video as she holds the baby in her arms.
Ivic then brings the baby aboard the bus, where another passenger lends the baby a jacket.
After authorities arrived, they were able to reunite the baby with her father, Hasan Ali Abdul Kasim, FOX6 Milwaukee reported. Kasim told the station he believes his wife, who he said has a mental illness, took the baby to a church across the freeway and later forgot about her.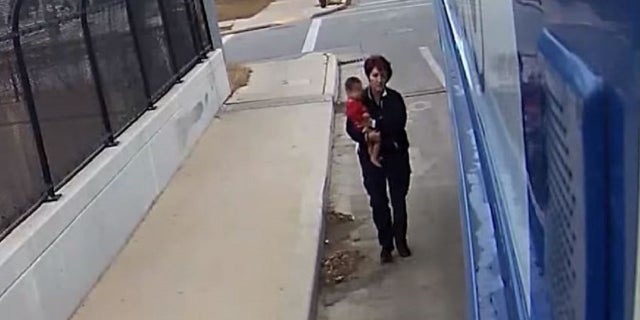 The child was not injured in the incident and no charges have been filed in the case.
On Thursday, Milwaukee County Executive Chris Abele honored Ivic for her heroic actions.
"She did a lot more than her job. She did the right thing," Abele said. "I don't take that kind of compassion for granted."
CLICK HERE TO GET THE FOX NEWS APP
Ivic has been working for the Milwaukee County Transit System for five years.