Millennial evicted from parents' home paid for car storage, but balked at child support, records show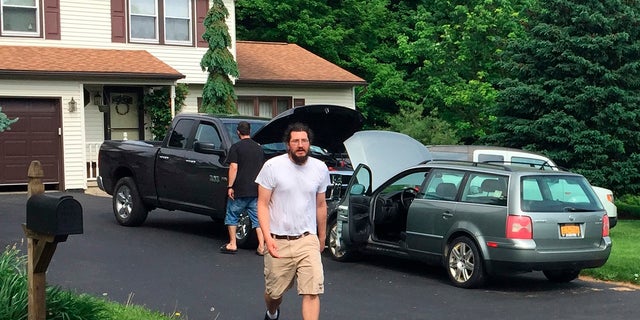 The New York millennial booted out of his family's home this week had complained in past years that he was too broke to pay for his 8-year-old son's child support – despite dropping nearly $10,000 on a storage unit to house his broken cars, it has been revealed.
Michael Rotondo – who was evicted from the home Friday in Camillus after eight years of rent-free living and a lengthy, highly-publicized court battle with his parents – had also been at odds with the mother of his son.
"He terrorized me," the 33-year-old woman, who wishes to remain anonymous, told the New York Post.
Rotondo was ordered in October 2016 to pay the mother of the child $56 per week – up from the $25 he was originally forking over, the newspaper reported, citing court records. But the 30-year-old still owes around $2,500, the mother added.
Rotondo lost joint custody of the child last year after battling the mother in Onondaga County Family Court. And the court's judge, Julie Cecile, described Rotondo's efforts to find a job "minimal at best."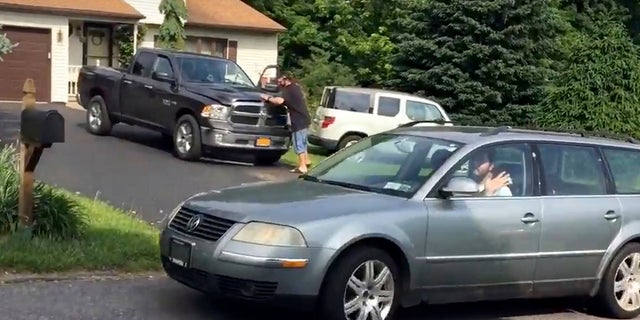 A June 2017 filing said Rotondo opposed paying more for child support, despite paying $920 yearly for a storage unit to house his broken Chevrolet Camaro and Volkswagen Passat vehicles, according to the New York Post.
"When questioned why he did not sell such belongings, he claimed that they had no value except sentimental, and that he had no legitimate answer for the obvious question of why it made sense to spend more than $9,000 over the last five years to store valueless belongings, at the same time asserting that he could not afford to pay support for his son," Cecile wrote in a ruling that sided with the mother.
Rotondo reportedly testified that he applied to only two jobs in 2016 – but turned his nose up at working in retail or fast food establishments because "he did not want to accept a position he did not think he could work at for at least three years," Cecile added.
In early 2017, Rotondo also ignored a court order to produce records of his job search and skipped out on attending a "parent-support program" that would have helped him find work, the New York Post reported, citing Cecile's verdict.
The last job the millennial had was in March 2017 as a part-time ski instructor, earning $9.70 an hour, court records revealed.
Rotondo claims the dispute with his parents stemmed from him opposing their desire to obtain visitation rights with the child.