Military fugitive who escaped federal prison in 1977 arrested in Florida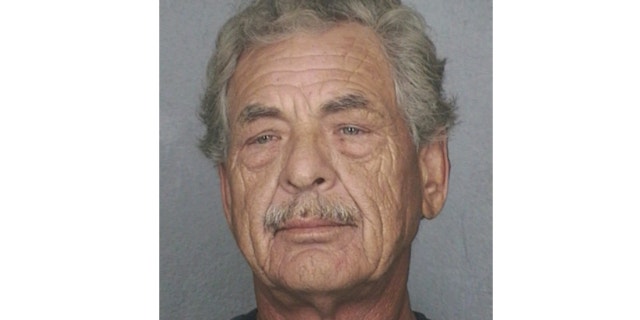 NEWYou can now listen to Fox News articles!
Authorities say one of the U.S. Army's 15 Most Wanted fugitives who escaped federal custody more than three decades ago has been captured in South Florida.
James Robert Jones, 59, was arrested Thursday morning when he showed up for work in Pompano Beach, the U.S. Marshals Service said in a news release.
"I knew it would catch up to me one day," Jones reportedly told authorities after his arrest, according to Marshals Service spokesman Barry Golden, WFOR-TV reported.
Jones had been listed as one of the U.S. Army's 15 Most Wanted for escaping from a federal prison in Fort Leavenworth, Kansas, in 1977. As a private in 1974, Jones was sentenced to 23 years in prison for premeditated murder and aggravated assault.
Authorities say Jones obtained a fraudulent Florida driver's license in 1981 and used the name Bruce Walter Keith. He had been living at a home in Deerfield Beach since at least 2005.
The Army requested Marshals Service assistance in finding Jones in January. Using a facial recognition database, investigators found a positive match for Jones under his alias, according to a news release.
"This arrest is an excellent example of the dedication, hard work and great cooperation of the U.S. Marshals and the military liaison officers assigned to the targeting center," said William Snelson, assistant director of the Marshals Service Investigative Operations Division.
"Capturing a cold case fugitive who has been on the run for almost 37 years is a great arrest for law enforcement, but it also is comforting to the families of the original victim to know the person who escaped from custody is now behind bars again."
Jones was being held late Thursday in Broward County Jail, but the Marshals Service said the Army will eventually take custody of him, WFOR-TV reported.
"There's an old saying in the Marshals service, 'You can run but you can't hide.' My spin on that is 'You can run. You can hide. But you can't run and hide forever,'" Golden said.
The Associated Press contributed to this report.