Michigan trooper-killer taken off life-support after suicide try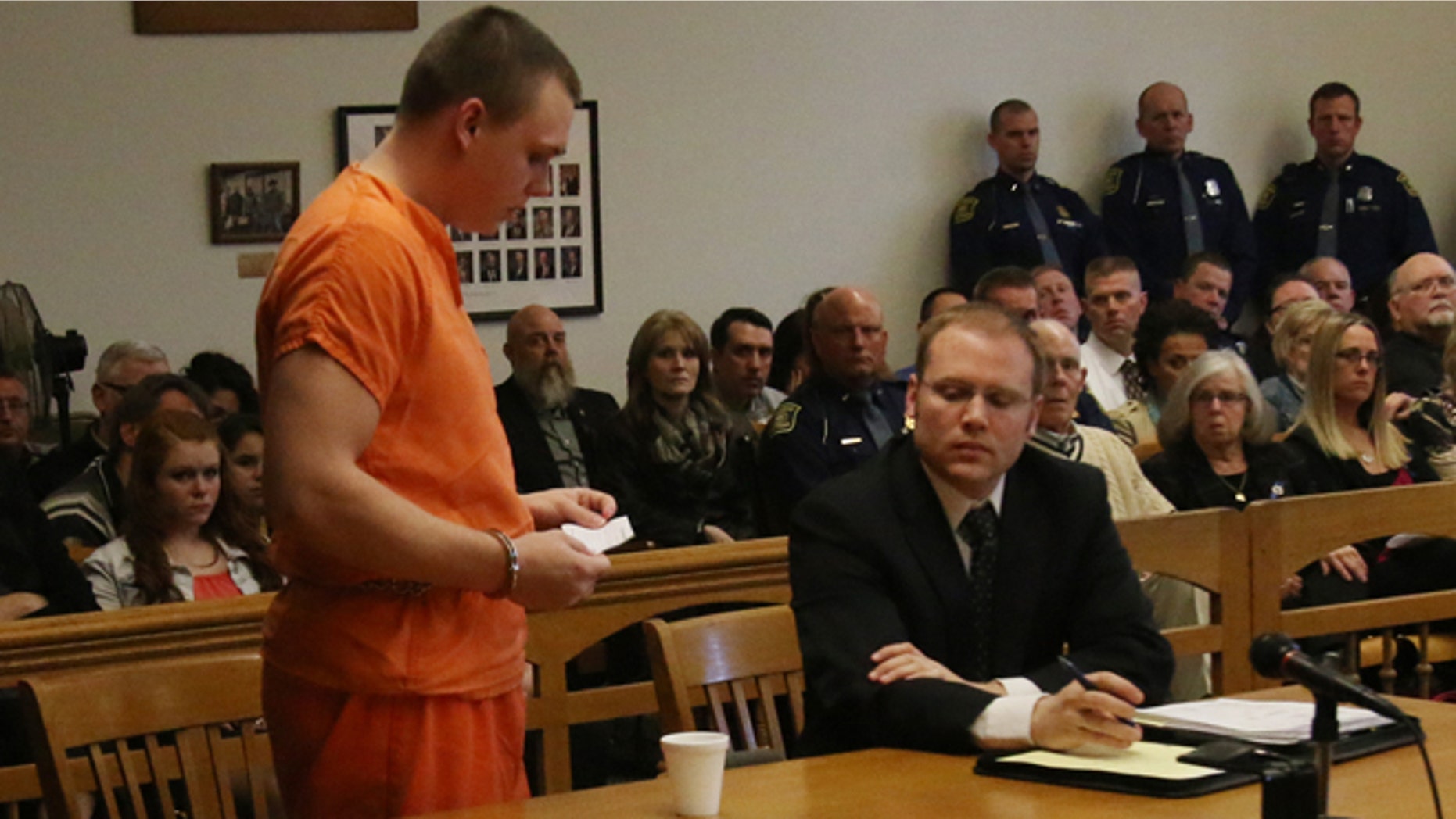 Officials have announced that a man serving a life sentence in the killing of a state trooper has been taken off life-support following a suicide attempt.
The Department of Corrections says in a release that Eric Knysz was removed from life-support about 10:30 a.m. Thursday at a hospital in Jackson.
Knysz tried to hang himself with a bed sheet Monday afternoon at a detention center in Jackson.
He was convicted of first-degree murder in the fatal shooting of Trooper Paul Butterfield II and was sentenced April 8 to life in prison without the possibility of parole.
Authorities said Knysz had stolen guns with him when Butterfield pulled him over in western Michigan.
Knysz's family said he will donate his organs.
"This doesn't make up for the trooper dying and in no way are these people who are going to receive these organs, are their lives more important than the trooper, not at all," Bonnie Knysz, his sister, told 24 Hour News 8. "Eric took the trooper's life and his own, but in that he'll be able to save other people's lives."
The Associated Press contributed to this report