Michigan State accused of covering up worst sex abuse scandal in US sports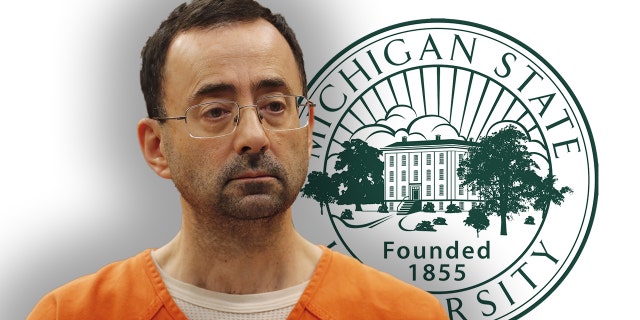 Michigan State University is accused of covering up what is believed to be the biggest sexual abuse scandal in U.S. sports, which the public university "unequivocally denies."
Michigan State's former director of sports and former Olympic gymnastics team doctor, Larry Nasser — accused of sexual assault by more than 150 women, including several Team USA gymnasts — now has pleaded guilty to 10 sexual assault counts as well as possession of child pornography. He also admitted in court to committing sexually abusive procedures thousands of times throughout his 20-year career.
"This is one of the largest and most prestigious public universities in the country, and they've engaged in the systemic protection of a child molester," attorney John Manly, who is representing a majority of the victims, told Fox News. "Clearly Michigan State has a culture of secrecy. They have a report about 150 little girls being molested, and they're not going to release it? That is outrageous. President [Lou Anna K.] Simon, release the report or resign."
Lawyers representing victims of Nassar say MSU officials could have prevented the Nassar scandal if they had followed Title IX and mandatory reporting laws — during his MSU tenure between 1997 and 2015, at least seven women or girls say they made verbal complaints to school officials.
When MSU finally conducted Title IX investigations of Nassar in 2014, the lawyers said, Michigan State botched it and allowed him to continue allegedly molesting dozens of women and girls for two more years, including Olympic gold medalists — Aly Raisman, McKayla Maroney, and Gabby Douglas — all under the guise of being "medically appropriate."
MSU spokesman Jason Cody referred Fox News to a statement following the plaintiffs' press conference.
"Michigan State University continues to be shocked and appalled by Larry Nassar's now-admitted criminal conduct," Cody wrote. "Any suggestion that the university covered up this conduct is simply false."
He added: "As for the call for an independent investigation, the FBI and MSU Police Department conducted a joint investigation earlier this year to determine whether any university employee other than Nassar engaged in criminal conduct. … We have no reason to believe that any criminal conduct was found."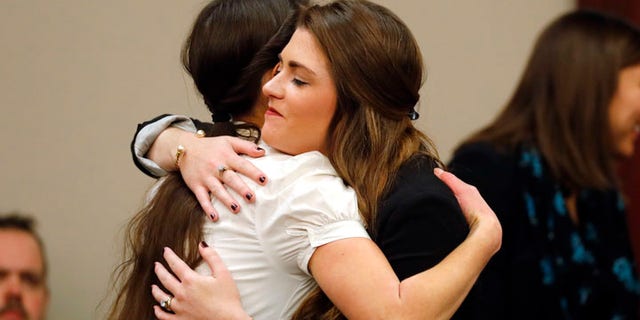 Rachael Denhollander, the first victim to speak publicly and file a police report in September 2016, told Fox News she was "absolutely confident MSU was covering this up." However, she was one of the last to join the lawsuit because she wanted to see how MSU would respond.
"We were silenced. We were mocked. And our abuser was told time and time again, 'I'm on your side,'" Denhollander said. "That gives me all I need to see how Nassar preyed on women and little girls for so many years."
Reports indicate the taxpayer-funded school paid a New York law firm more than $1 million to conduct an internal review of the Nassar scandal. Lawyers for the Nassar victims said MSU's refusal to publicize the review stands in stark contrast to the Jerry Sandusky child sex abuse scandal in 2012.
"There's been no outside investigation as there was in Penn State and Baylor, and there's over 150 victims, all of which are female," Manly said. "In the context of sports sexual abuse, it is the largest sexual assault scandal in the history of sports."
Simon said in a previous statement to trustees that there may have been nothing the school could've done.
"I have been told it is virtually impossible to stop a determined sexual predator and pedophile, that they will go to incomprehensible lengths to keep what they do in the shadows," she said.
In 2012, Simon, who was the NCAA Executive Committee Chair at the time, said, "People make mistakes, and some of those are purposeful and premeditated, and if you just take the Penn State experience, pretty pervasive."
Manly called Simon's actions the "height of hypocrisy."
"Michigan State University ignored complaints about Nassar going back to the 1990s, yet they continued to allow him to 'treat' me and other Olympic athletes," Jamie Dantzscher, an Olympic Bronze Medalist in Artistic Gymnastics, told Fox News. "How many other Larry Nassars are out there right now abusing children who want nothing more than to pursue their Olympic dreams? We may never know. This has to end."