Michigan sheriff deputy and father of 11 loses finger in freak accident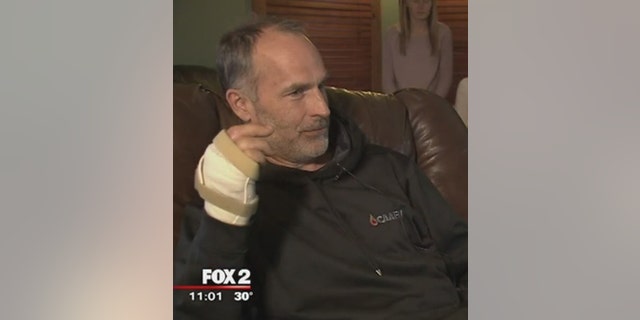 A Michigan police officer is recovering after losing a finger during a freak accident on the job.
Oakland Country Sheriff Deputy Tom Kangas, a 29-year veteran of the force who works on arson investigations and as a canine handler, lost his finger when an excavator grapple bucket—made of steel—closed on his hand.
"I think a week after the second surgery, when they took the cast off," he told Fox 2. "And I tried to move my finger and it was a big disappointment for me when I realized it didn't work."
He lost his right trigger finger, his middle finger was severely crushed and his dominant hand, his right, has extensive nerve damage. He'll have to learn to shoot with his left hand.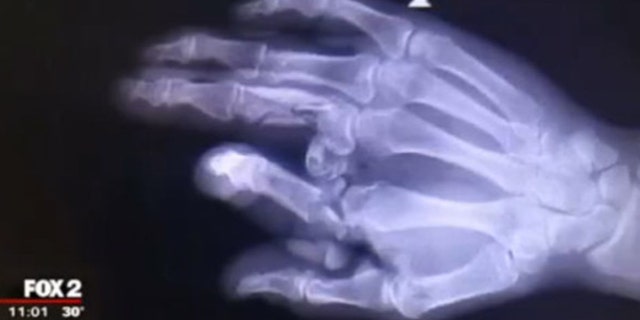 "They say the biggest challenge will just be learning how to draw from the holster," Kangas, who has already undergone two surgeries, said.
Even everyday tasks, like brushing his teeth and washing himself, require help from his wife Rebecca.
"The hardest thing is his pain," she told Fox 2. "Taking care of him, is okay. It's his pain."
The injury not only sidelined Kangas, it's making it harder to keep up with five of his 11 children's medical conditions. They suffer from Chiari malformation and hydrocephalus, which can require a number of surgeries every year.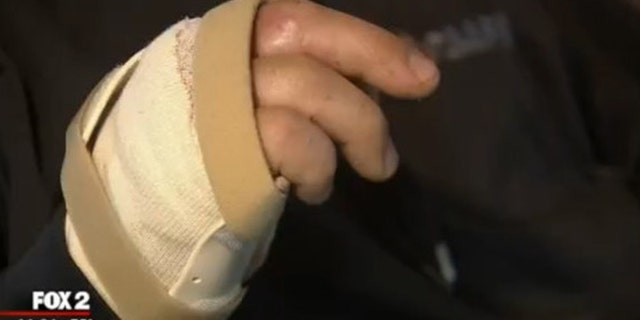 Kangas is receiving 80 percent of his base pay thanks to worker's comp, but money is tight.
"I mean you're comfortable getting along with what you had and that comes to a halt," he said.
A fellow Oakland County Sheriff's Deputy started a GoFundMe campaign that has already raised more than $10,000 to help the family stay on its feet.