Michigan quadruplets to serve in different branches of military after high school graduation
NEWYou can now listen to Fox News articles!
A set of quadruplets in Ada, Michigan have all decided to join respective branches of the military.
The quadruplets -- Bryce, Rose, Mason and Nevin Lees -- will become members of the "U.S. Navy, Air Force, Air National Guard and Marine Corps, respectively," Fox 17 reported.
The four are soon-to-be graduates of Forest Hills Northern High School. They told the news station their grandfather and brother-in-law inspired them to serve.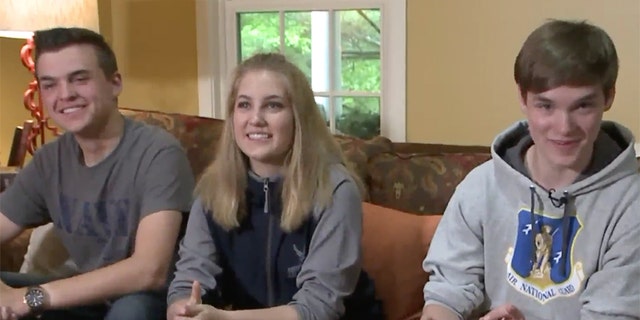 Rose Lees, whose enlisting in the Air Force, is "sad" she will be separating from her brothers.
"We've been pretty close ever since we were little, and now we're going down our own paths, so it's kind of sad," she told the news station.
One of the four, Nevin, has already begun his training in North Carolina with the Marine Corps, according to Fox 17.
"Ever since I was little I've always wanted to serve," she added. "I just want to help out our world."
Three of the quadruplets' other siblings, who are adopted, are also graduating this spring.