Michigan police arrest 'Batman' after stunt at accident scene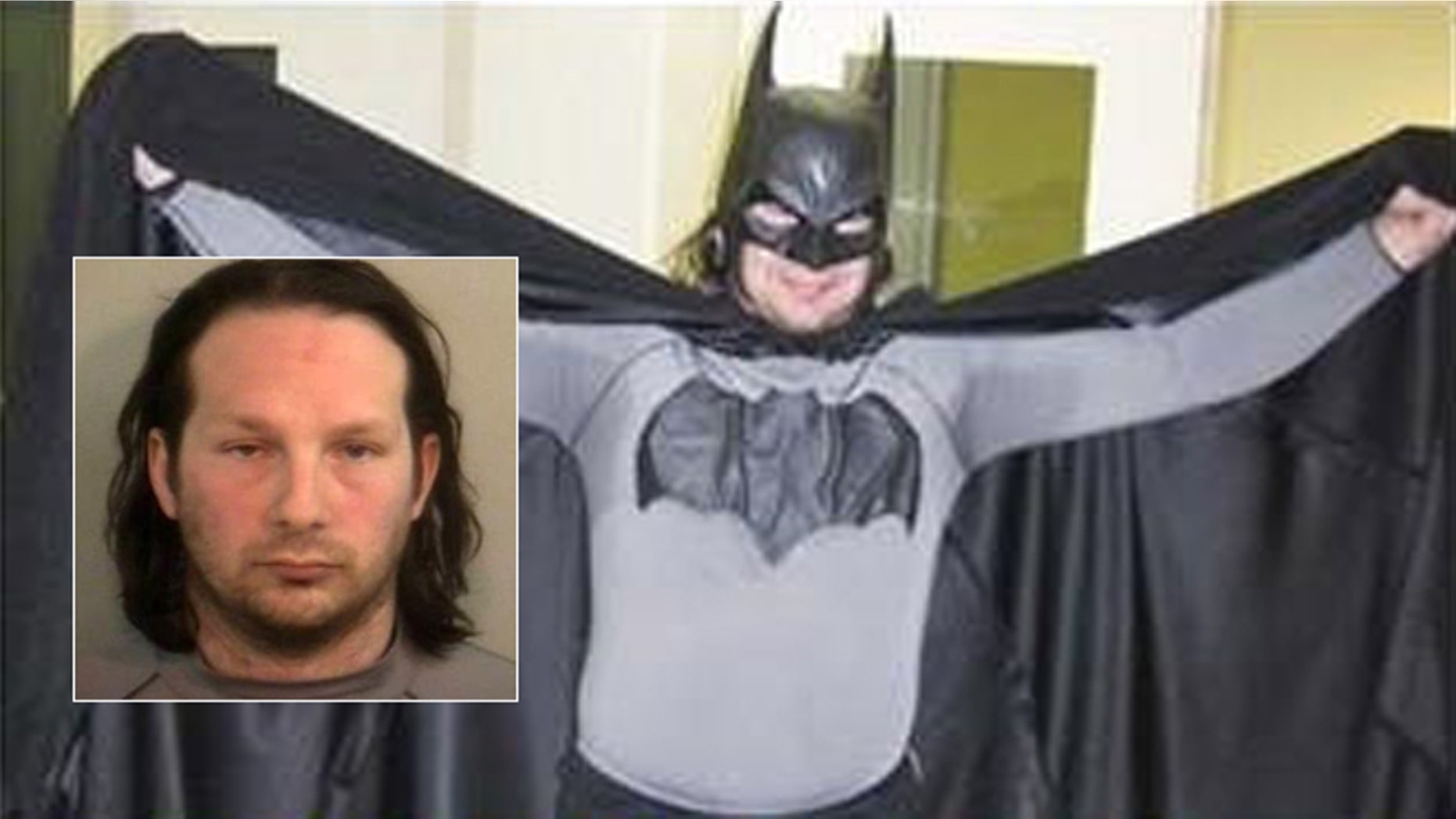 Michigan police say a man dressed as Batman got in the way of their investigation into a personal injury accident.
Mark Wayne Williams, 33, has been charged in Emmet County with one count of resisting and obstructing police as they conducted an investigation, MyFoxDetroit.com reported.
Williams, who is called by local media the 'Petoskey Batman,' faces felony charges for obstructing an accident scene. He showed up at the scene Saturday night "in his Batman outfit" and "wouldn't clear the scene," Michigan State Police Sgt. Jeff Gorno told the station.
Gorno told the Petoskey News-Review that police "had a canine out there," and Williams "kept screwing up the scent."  The sergeant says authorities "didn't want the dog to track Batman instead of the accident scene."
Police told The Detroit Free Press that Williams was not carrying any weapons, but they confiscated his costume.
Last October, Williams was sentenced to six months probation and ordered not to wear costumes after he pleaded guilty to attempted resisting/obstructing an officer. Williams was arrested in May 2011 after being spotted atop a building while wearing a Batman costume.
He faces a two years in jail and is due back in court on Oct. 18.